Robbery and other serious crimes have been dotting the Cape Cod headlines lately and recently Dennisport has been a hotbed of serious criminal activity. With several armed robberies and a pistol whipping all occuring in D'port during the last week, the village in Dennis is giving Hyannis a run for it's money.

The Dennisport Natural Food Market was held up by an armed robber on 12/23/09, a couple days later the Hess gas station was robbed and right after that a Dennisport man was arrested for robbing Finley's Liquor Store in West Dennis.
Just last night a Yarmouthport man was arrested for beating a Dennisport man with a gun. While beating the victim on the head with the gun, it discharged which led to a police investigation of a shooting. The bullet reportedly did not strike the victim.
So, what the hell is going on in Dennisport?
Is it out of work folks robbing and stealing for milk and bread money? Or is it Oxy and heroin junkies hard up for the next fix?
Here's the pic of the guy who robbed Finley's: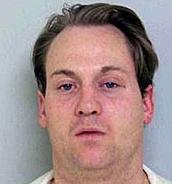 I'm gonna bet this guy is an Oxy-Moron. He was charged with armed robbery by firearm while masked.
What do you think?
---
---
You are viewing: The Cape Cod Daily Blog
Sponsored Content