There are no active watches, warnings or advisories

Sunday, May 29, 2022 (1 hour, 51 minutes ago) via CapeCod.com NewsCenter
HYANNIS – Chris Doughty, a Republican candidate running for Governor of Massachusetts, said that affordability issues will be a major part of his platform. The former businessman said the cost of living in the state is affecting people of all ages. "It's made it really hard on our working families,…

Sponsored Content
Sunday, May 29, 2022
via CapeCod.com NewsCenter
HYANNIS – Two transportation planning documents were recently released by the Cape Cod Metropolitan Planning Organization for a period of public comment. One of the documents is an amendment to the Federal Fiscal Year 2022-2026 Transportation Improvement Program concerning projects in Dennis and Harwich.…
Sunday, May 29, 2022
via Cape Wide News
All photos by Jane Sheehy Emplit/CWN   The post Sunday photo essay: Memorial Day 2022 appeared first on CapeCod.com.
Saturday, May 28, 2022
via Hyannis News
BARNSTABLE, Massachusetts – HN met with Rob Galibois today. Rob is one of the candidates running to become the next Cape & Islands District Attorney. The election is this coming November and Rob says there is clear difference between him … Continue reading → The post *** WATCH…
Saturday, May 28, 2022
via Cape Wide News
BREWSTER – A vehicle rolled on its side in Brewster about 7:45 PM Saturday evening. The crash happened at Alden Drive and Tubman Road. Firefighters assisted the driver from the vehicle who was then transported to Cape Cod Hospital. Brewster Police are investigating the crash. The post Vehicle rolls…
Saturday, May 28, 2022
via Cape Wide News
BOURNE – A large power outage was reported to be affecting much of the Monument Beach section of Bourne late Saturday afternoon. According to reports, tree work was being done when the tree landed on primary power lines. Luckily no one was shocked in the incident. The incident apparently caused…
Saturday, May 28, 2022
via CapeCod.com NewsCenter
HYANNIS – A local environmental official highlighted a new mapping tool from Grow Smart Cape Cod that will be used to keep both conservation and housing interests in mind. Grow Smart was recently unveiled as a partnership between Housing Assistance Corporation and the Association to Preserve Cape Cod.…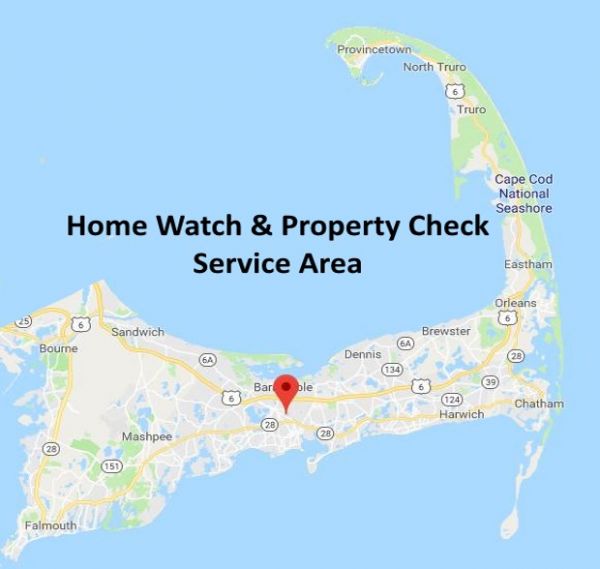 We provide professional home watch and property check patrol services with real-time reporting and notifications in all the towns on Cape Cod, as well as Buzzard's Bay and some parts of Wareham just off Cape. Licensed. Bonded. Insured.
Sponsored by Cape Cod Home Watch Services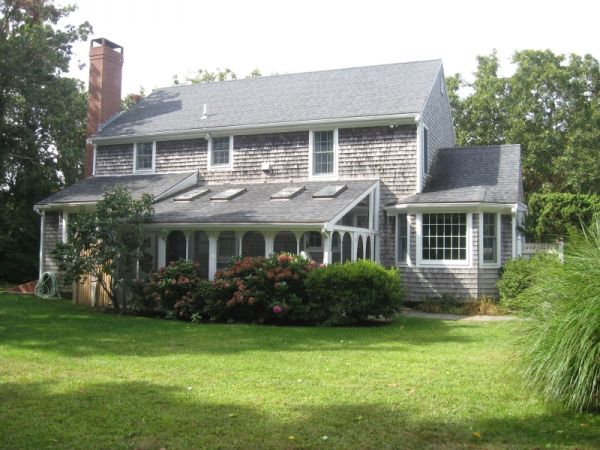 Did you know a home break-in occurs every 15 seconds? Considering summertime is peak season for home burglaries, there's no better time than the present to take a few steps to protect your home and your family. "Securing your home doesn't necessarily require a costly alarm system,"…
Sponsored by All Cape Security Patrol
Saturday, May 28, 2022
via CapeCod.com NewsCenter
HYANNIS – The Cape Cod Baseball League is gearing up for its 2022 season, but some players are still in need of housing for the summer. John Garner, the league's Director of Broadcasting, said some teams are fully-housed while others are still looking for host families. "Falmouth and Hyannis are…
Saturday, May 28, 2022
via CapeCod.com NewsCenter
HYANNIS – Fifth Barnstable State Representative Steven Xiarhos (R – Barnstable) is filing legislation that would create an option for districts to have a School Resource Officer on-site whenever school is in session. The move follows the recent school shooting in Uvalde, Texas. "I believe…
Friday, May 27, 2022
via Cape Wide News
HARWICH – Emergency officials responded to Momonoy Regional High School on Oak Street in Harwich about 9 AM Friday morning. Harwich Police have issued the following statement: At approximately 9 AM the Massachusetts State Police received a computer generated bomb threat for Monomoy Regional High…
Friday, May 27, 2022
via CapeCod.com NewsCenter
WASHINGTON (AP) – A bipartisan group of senators is trying to find a compromise on gun legislation. That's after Democrats' first attempt at responding to the back-to-back mass shootings in Buffalo and Uvalde, Texas, failed Thursday in the Senate. Republicans blocked debate on a domestic…
Friday, May 27, 2022
via CapeCod.com NewsCenter
DALLAS (AP) – If you haven't booked your summer vacation plans, you are already too late to snag the best deals, according to travel experts. Airfares are up, hotels rates are up, and airlines are bracing for a big summer. High prices are not the only thing travelers need to worry about.…
Friday, May 27, 2022
via CapeCod.com NewsCenter
HYANNIS – Barnstable County Commissioners are taking steps to stop budget cuts to Information Technology services after the Assembly of Delegates made plans to go forward with the reductions.   "We are very disappointed in the Assembly's decision to make cuts to a range of critical county…
Friday, May 27, 2022
via CapeCod.com NewsCenter
EDGARTOWN – Edgartown Race Weekend has drawn 66 entries so far for its annual competition in Martha's Vineyard. The regatta is set to take place from Thursday June 23 through Saturday June 25. Teams in the event range in size and experience level, from previous winners to new entrants. First-time…
Friday, May 27, 2022
via CapeCod.com NewsCenter
SANDWICH – Commemorations for Memorial Day in Sandwich have been outlined. A parade will begin at 10 a.m. on Monday, May 30. The route will run from the Wing School to Eaton Square, before shifting to the Sandwich Public Library's lawn. From there, a ceremony will feature color guard representatives…
Friday, May 27, 2022
via CapeCod.com NewsCenter
HYANNIS – Attorney General Maura Healey announced a lawsuit against 13 manufacturers of firefighting foam containing PFAS.    Healey made the announcement on Wednesday, May 25 and said PFAS have posed immense public health risks, including exposing firefighters to the 'forever chemicals.'…
Friday, May 27, 2022
via CapeCod.com NewsCenter
HYANNISPORT – Memorial Day Weekend has arrived and with it the annual Figawi Race Weekend will begin Friday, May 27. Registration for the annual yacht races begins at 3 p.m. at the Hyannis Yacht Club on Friday. Race documents and gear will be available for pickup, as live entertainment will be…
Friday, May 27, 2022
via CapeCod.com NewsCenter
A new partnership between the Association to Preserve Cape Cod and Housing Assistance Corporation looks to boost housing on Cape Cod without sacrificing environmental health. Grow Smart Cape Cod will use a data-driven approach to provide recommendations on where community and regional leaders can direct…
Friday, May 27, 2022
via CapeCod.com NewsCenter
Memorial Day Weekend is the unofficial start of the busy summer season for Cape Cod, and the Steamship Authority says that it is geared up for a similarly busy travel season. Between physical upgrades like improvements to terminals and digital ones like a new app, General Manager of the Steamship Authority…
Friday, May 27, 2022
via CapeCod.com NewsCenter
Summer on Cape Cod means the return of many traditions, including baseball across the region. We were pleased to welcome Director of Broadcasting for the Cape Cod Baseball League John Garner back onto the program this week to break down the full 2022 campaign. John also spoke about the need for host…
Thursday, May 26, 2022
via Cape Wide News
PROVINCETOWN – Provincetown Police report that on Sunday at approximately 7 PM, Andreia Ribas, who was their on-duty emergency dispatcher, took a 911 call for a male party that was reported to be actively seizing. Officer Simon Saliba and Sergeant Glenn Enos were both dispatched to the location…
Thursday, May 26, 2022
via CapeCod.com NewsCenter
(AP) – Ray Liotta, the actor best known for playing mobster Henry Hill in 'Goodfellas' and baseball player Shoeless Joe Jackson in 'Field of Dreams,' has died. He was 67. An official at the Dominican Republic's National Forensic Science Institute who was not authorized…
Thursday, May 26, 2022
via WordPress Tag Cape Cod
The biannual Sandwich Arts Alliance Adirondack Chair Trail has returned to Sandwich. View 30 artist
Thursday, May 26, 2022
via CapeCod.com NewsCenter
WASHINGTON (AP) – The White House has announced more steps to make the antiviral treatment Paxlovid more accessible across the U.S. as it projects COVID-19 infections will continue to spread over the summer travel season. The nation's first federally backed test-to-treat site is opening Thursday…
Thursday, May 26, 2022
via CapeCod.com NewsCenter
NANTUCKET – An urgent access clinic has been opened by Nantucket Cottage Hospital. The new clinic along Prospect Street will offer medical care for conditions that are not considered life-threatening, such as fevers, coughs, colds, as well as ear and eye infections. The site will be open Mondays…
Thursday, May 26, 2022
via CapeCod.com NewsCenter
FALMOUTH – Memorial Day weekend is the unofficial start of the busy summer season for Cape Cod, and the Steamship Authority says that it is geared up for a similarly busy travel season.  Authority general manager Robert Davis says reservations show they are off to a hot start. "Earlier this…
Thursday, May 26, 2022
via CapeCod.com NewsCenter
BARNSTABLE – Lawmakers in the State House of Representatives have supported legislation that would earmark funding for local projects in Sandwich and Barnstable.  The bill is a 5$ billion pack for statewide infrastructure projects.  State Representative for the 5th Barnstable District…
Thursday, May 26, 2022
via CapeCod.com NewsCenter
HYANNIS – The Arts Foundation of Cape Cod will be providing grants to cultural organizations as they recover from the coronavirus pandemic. Money was provided to the AFCC through the National Endowment for the Arts last year. Now, $139,000 will be given to local artistic causes. The money can be…
Wednesday, May 25, 2022
via Cape Wide News
EASTHAM – On Tuesday, May 24th, 2022, at approximately 11:26 AM, Officers and a Detective from the Eastham Police Department, and Law Enforcement Rangers from the National Park Service responded to the area of Fort Hill for a report of bones found near the shoreline of the marsh. It was not immediately…