High Surf Advisory issued August 14 at 3:54PM EDT until August 15 at 8:00PM EDT by NWS

Friday, August 14, 2020 (2 hours, 27 minutes ago) via Cape Wide News
BOURNE – Elgin Road in the Pocasset section of Bourne was closed late Friday afternoon after a sinkhole developed. The hole was continuing to grow prompting the road closure. Gas lines were thought to possibly be compromised and area houses were reportedly being evacuated as a precaution. CWN will…

Sponsored Content
Friday, August 14, 2020
via Cape Wide News
WEST BARNSTABLE – Firefighters responded to a brush fire around 5 PM Friday evening. The fire on Shootflying Hill Road near Service Road scorched about a half acre. No injuries were reported. The cause of the fire is under investigation. The post West Barnstable firefighters respond to brush fire…
Friday, August 14, 2020
via The Barnstable Patriot
Water quality updateAs of Aug. 11, the Town of Barnstable's cyanobacteria warning at Long Pond in Marstons Mills was reduced to a Pet Advisory.However, Shubael Pond and Lovells Pond Beach remain closed to swimming, with moderate health risks for adults, higher risk for babies and small children,…
Friday, August 14, 2020
via Cape Cod Times Headlines
Several districts hold off on in-person attendance, despite state map showing region at low risk.
Friday, August 14, 2020
via The Barnstable Patriot
Gov. Charlie Baker's postponement of advancing Phase 3 of the state's reopening has far-reaching effects on local facilities like the Barnstable Public Schools, the Hyannis Youth and Community Center, and the Adult Community Center, Town Manager Mark Ells said today in his weekly video address."Fireworks…
Friday, August 14, 2020
via Cape Cod Times Headlines
BARNSTABLE — There's a 53-foot-long red trailer at the Barnstable County Complex that easily could be mistaken — at least from the outside — for an amusement park fun house.But it has a far more serious purpose.The shiny new trailer, a mobile maritime training…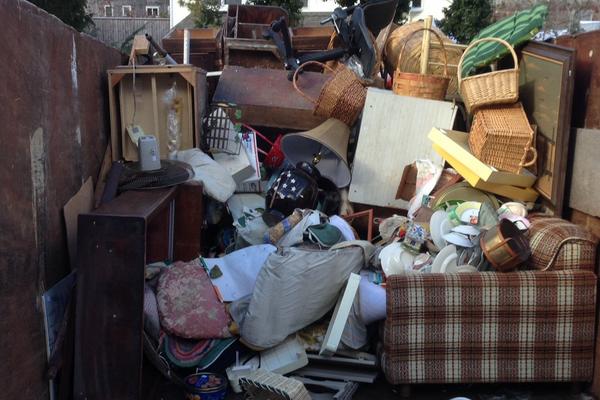 If you need to clean out your house, garage or construction site and have junk, refuse or demo, rent a roll off container. Don't haul all that stuff to the dump. You can have a roll off container dumpster dropped right in your driveway and have it hauled away when you are finished cleaning out.
Sponsored by Cape Cod Dumpster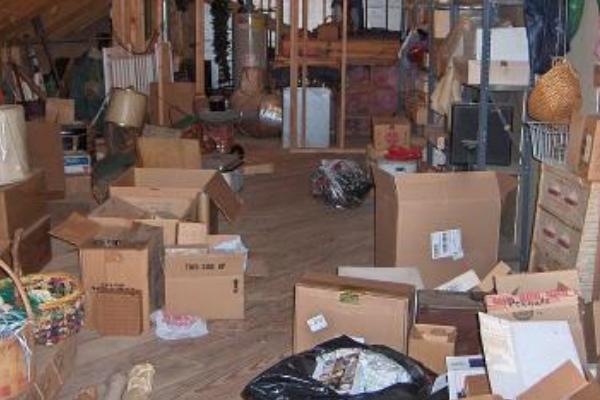 Junk accumulates in homes, in attics, basements, at businesses, at rental properties and in storage units over time. Getting this stuff removed can be a problem, especially if you are the one that is left with the clean out duties. Get a free estimate from our professional Cape Cod junk removal…
Sponsored by Junk Removal and Cleanout Services
Friday, August 14, 2020
via Cape Cod Times Headlines
WASHINGTON — A major union representing U.S. postal workers has endorsed Democrat Joe Biden for president, a move that comes as President Donald Trump has acknowledged starving the postal service of money in order to make it more difficult to vote by mail in November's election.The National…
Friday, August 14, 2020
via The Barnstable Patriot
The Baker-Polito Administration recently announced $1.3 million in grants to nine Massachusetts institutions and organizations to establish or expand workforce training and development programs that support the state's emerging offshore wind industry.The awards include a $100,000 commitment from…
Friday, August 14, 2020
via Cape Cod Times Headlines
WASHINGTON — The U.S. Postal Service has warned 46 states and the District of Columbia it cannot guarantee all ballots cast by mail for the November election will arrive in time to be counted, The Washington Post reported Friday.Even as President Donald Trump rails against widescale voting by mail,…
Friday, August 14, 2020
via Cape Cod Times Headlines
SOUTH YARMOUTH — Two local lifeguards were awarded certificates of recognition by the Yarmouth Fire Department on Tuesday for saving the life of a woman at Sea Gull Beach.After receiving a frantic 911 call from a bystander July 21, lifeguard Emily Quinn retrieved the unresponsive woman from…
Friday, August 14, 2020
via Cape Cod Times Headlines
BOSTON — The Federal Emergency Management Agency has announced $42.3 million in grants to close to 300 fire departments nationwide, including three on Cape Cod.The Dennis Fire Department received $102,922, the Orleans department $25,714 and the Hyannis department $63,505, all toward vehicle…
Friday, August 14, 2020
via Cape Cod Times Headlines
WASHINGTON — The two most senior officials in the U.S. Department of Homeland Security were improperly appointed to the posts under federal law by the Trump administration, a nonpartisan congressional watchdog said Friday.The Government Accountability Office says acting DHS Secretary Chad Wolf…
Friday, August 14, 2020
via Cape Cod Times Headlines
WASHINGTON — The Mashpee Wampanoag Tribe will receive $57,958 as part of a U.S. Department of Labor grant.The Labor Department announced Wednesday it had awarded $68 million to 340 organizations and tribes as part of a grant that provides training opportunities at the local level.About $54 million…
Friday, August 14, 2020
via The Barnstable Patriot
Honors in W. BarnstableThe 2020 West Barnstable Citizen of the Year award will be presented to Mary Howe on Saturday, Aug. 15, at noon on the front lawn of Whelden Memorial Library, 2401 Meetinghouse Way, West Barnstable.Barnstable Town Councilor Kris Clark and a representative of State Rep. Randy Hunt's…
Friday, August 14, 2020
via Cape Cod Times Headlines
BOSTON — A Bourne man was indicted by a federal grand jury on Thursday for charges of receiving and possessing child pornography.Bryan C. Mileikis, 33, was indicted on one count each of receipt of child pornography and possession of child pornography, according to a statement from U.S Attorney…
Friday, August 14, 2020
via Cape Cod Times Opinion
Last month, I cried at the wedding of two strangers. Allow me to explain.Michael, a listener of my nationally syndicated radio program, sent me a series of direct messages on Instagram in early July, asking for a favor. I don't typically indulge odd requests from random people on the internet,…
Friday, August 14, 2020
via Cape Cod Times Headlines
WASHINGTON — A former FBI lawyer plans to plead guilty to making a false statement in the first criminal case arising from U.S. Attorney John Durham's investigation into the probe of ties between Russia and the 2016 Trump campaign, his lawyer said Friday.Kevin Clinesmith is expected to plead…
Friday, August 14, 2020
via CapeCod.com NewsCenter
Cape Cod Resident Scott Smith is back on the program to talk about his initiative to clean toxic algae blooms and cyanobacteria in lakes and ponds with new technology that he's created with U.S. BioSolutions. capecodcom · Sunday Journal with US BioSolutions The post Sunday Journal Discussion with…
Friday, August 14, 2020
via CapeCod.com NewsCenter
Jackie Lane with NAMI Cape Cod and the Islands is back on the program to talk with us about how individuals and families can cope with the COVID-19 pandemic and how the virus is affecting the programs and operations in her organization.    capecodcom · Sunday Journal with NAMI Cape Cod And…
Friday, August 14, 2020
via CapeCod.com NewsCenter
With the Cape and Islands experiencing a heatwave this summer, the ARL of Boston is stressing the importance of not leaving pets in vehicles. Communications Officer Mike Defina joins the program to also talk about how important it is to discard PPE appropriately so that pets won't attempt to ingest…
Friday, August 14, 2020
via Cape Cod Times Headlines
SOUTH YARMOUTH — No one was injured when a malfunctioning air conditioner caused people to evacuate a hair salon Friday morning.Firefighters responded to Great Clips in the Stop & Shop Plaza on Long Pond Road at 8:30 a.m. for a report of a possible fire, Yarmouth fire Capt. Gerard Walsh…
Friday, August 14, 2020
via Cape Cod Times Headlines
LOS ANGELES — Dry vegetation fueled three wildfires near Los Angeles amid warnings Friday that the risk of new blazes erupting was high as temperatures spike and humidity levels drop during a statewide heat wave.A huge forest fire that prompted evacuations north of Los Angeles was just 12% contained…
Friday, August 14, 2020
via Cape Cod Times Headlines
NEW YORK — Speaking from the Senate floor for the first time, Kamala Harris expressed gratitude for a woman on whose shoulders she said she stood. In her autobiography, Harris interspersed the well-worn details of her resume with an extended ode to the one she calls "the reason for everything."…
Friday, August 14, 2020
via Cape Wide News
YARMOUTH – Yarmouth firefighters responded after reports of smoke in the Great Clips hair salon at the Stop and Shop plaza on Long Pond Road sometime after 8 AM. Crews checked the rooftop ventilation system and searched the store. An electrical inspector was called to the scene. At this time it…
Friday, August 14, 2020
via Wicked Local Cape Cod
WELLFLEET — A slew of planned infrastructure fixes inside the National Seashore were temporarily scrubbed early last spring, due to the onset of the COVID-19 shutdown, but now things are getting back on track.Seashore Superintendent Brian Carlstrom said work is under way or will begin soon on…
Friday, August 14, 2020
via Cape Wide News
High Surf Advisory Coastal Hazard Message National Weather Service Boston/Norton MA 324 AM EDT Fri Aug 14 2020 …HIGH SURF ADVISORY IN EFFECT FROM 8 AM TO 8 PM EDT SATURDAY… * WHAT…Large breaking waves of 3 to 8 feet expected in the surf zone. * WHERE…In Massachusetts, Eastern…
Friday, August 14, 2020
via Cape Cod Times Headlines
Even as the spread of the coronavirus appears to be under control on Cape Cod, officials worried about overcrowding on some the area's popular beaches are reminding residents and tourists how to "beach well" for the rest of the summer, including avoiding high tides."We're…
Friday, August 14, 2020
via WordPress Tag Cape Cod
Dozens of humans, two or three canines, and a few seals observed in silence this morning's sun
Friday, August 14, 2020
via Cape Cod Times Headlines
The facts are well known to every school child. The Pilgrims left Plymouth England on September 6, 1620 aboard Mayflower and arrived in Provincetown, November, 11, 1620. Less known, there was a sister ship Speedwell, which kept leaking and never made the crossing. The original voyage start was in July…
Friday, August 14, 2020
via Cape Cod Times Headlines
It will be partly sunny today with a high temperature around 81.Isolated showers are expected tonight and will stick around for Saturday. Wind gusts will pick up Friday evening as well, reaching 21 mph in some areas.Low temperature tonight will be 68.Here's a closer look at the forecast [...]
Friday, August 14, 2020
via Cape Cod Times Headlines
WILMINGTON, Del. — In her first two days as Joe Biden's running mate, Kamala Harris has fired off the campaign's sharpest criticism of President Donald Trump's shortcomings. She has vouched for Biden's character on race and more. And the enthusiasm surrounding her historic…