There are no active watches, warnings or advisories

Wednesday, September 30, 2020 (1 hour, 56 minutes ago) via Wicked Local Cape Cod
 Mark the date: Cape Cod Young Professionals, the League of Women Voters of the Cape Cod Area and the Cape Cod Community Media Center will co-present a virtual Candidate Forum for the Barnstable County Commissioner race on Oct. 15.Register to attend the events live via Zoom on CCYP's website…

Sponsored Content
Wednesday, September 30, 2020
via CapeCod.com NewsCenter
WASHINGTON (AP) — The U.S. economy plunged at a record rate in the spring but is poised to break a record for an increase in the just-ending July-September quarter. The Commerce Department reported Wednesday that the gross domestic product, the economy's total output of goods and services, fell at…
Wednesday, September 30, 2020
via Cape Cod Times Headlines
Cape Cod and the Islands is under a wind advisory until 1 this afternoon, according to the National Weather Service, which clocked a peak wind gust in the region of 51 mph in East Falmouth this morning.The storm has knocked out power in several Cape towns and many off-Cape, according to Eversource's…
Wednesday, September 30, 2020
via Cape Wide News
CAPE COD – A rapidly intensifying storm moving up a cold from passing through the region is bringing strong winds and downpours. As of 8 AM, 1 inch of rain was reported in West Chatham. Winds have gusted to 43 MPH in Provincetown. Eversource reports 230 customers without power in Falmouth and 71…
Wednesday, September 30, 2020
via Wicked Local Cape Cod
At Tuesday's encounter, the two men questioned one another's intelligence,Trump repeatedly interrupted Biden and Biden frequently scoffed at the president's comments and called him a "clown."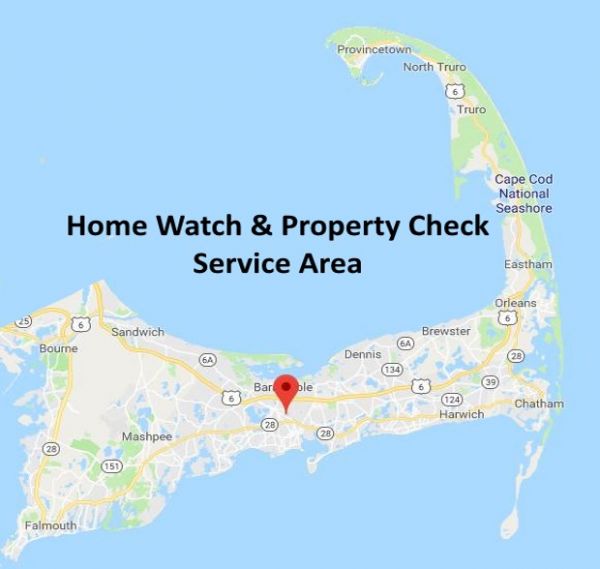 We provide professional home watch and property check patrol services with real-time reporting and notifications in all the towns on Cape Cod, as well as Buzzard's Bay and some parts of Wareham just off Cape.
Sponsored by Cape Cod Home Watch Services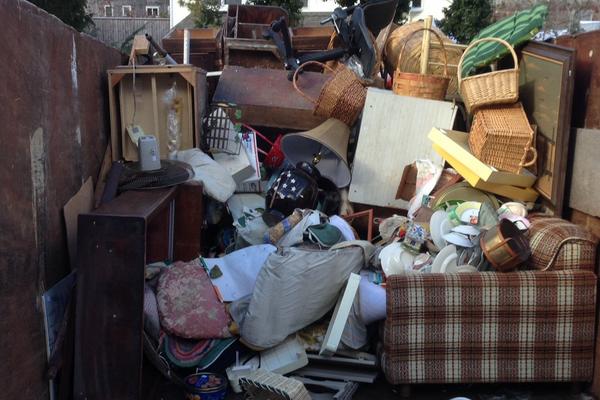 If you need to clean out your house, garage or construction site and have junk, refuse or demo, rent a roll off container. Don't haul all that stuff to the dump. You can have a roll off container dumpster dropped right in your driveway and have it hauled away when you are finished cleaning out.
Sponsored by Cape Cod Dumpster
Wednesday, September 30, 2020
via WordPress Tag Cape Cod
As part of a monthly series, I check in on the progress I've made toward my personal goals I
Wednesday, September 30, 2020
via Cape Cod Times Headlines
After more than a year of circling each other, Republican President Donald Trump and Democratic challenger Joe Biden met on the debate stage Tuesday night in Ohio.
Wednesday, September 30, 2020
via Cape Cod Times Headlines
Several of the Cape's town clerks are questioning the security of the state's new online ballot request portal, which went live last week.Voters who have not already applied for a November ballot may use the online portal to request one from their local election office. The portal is available…
Wednesday, September 30, 2020
via WordPress Tag Cape Cod
Fun galore. My dear wife Karen finds jigsaw puzzles quite relaxing during vacation. So early on duri
Wednesday, September 30, 2020
via CapeCod.com NewsCenter
DETROIT (AP) — About 40,000 workers in the airline industry are facing layoffs on Thursday unless Congress comes up with another aid package. Many are worried about how they'll pay for rents, mortgages and food, or for health insurance. A clause in the $25 billion aid package to airlines at the…
Wednesday, September 30, 2020
via CapeCod.com NewsCenter
HYANNIS – The Town of Barnstable is hosting drive-thru flu shot vaccine clinics in October and November in an attempt to get residents protected against the influenza virus. Health officials have said that they're expecting a second wave of coronavirus to hit the country in the fall and winter…
Wednesday, September 30, 2020
via CapeCod.com NewsCenter
CLEVELAND (AP) — The first debate between President Donald Trump and Democratic challenger Joe Biden deteriorated into bitter taunts and near chaos Tuesday night. Their mutual dislike was evident from the outset.  Trump in particular repeatedly interrupted his opponent with angry — and personal…
Wednesday, September 30, 2020
via The Barnstable Patriot
HYANNIS — Cape Cod Healthcare is teaming up with New England Development on plans to build a big box store and more than 200 apartments on property by Wilkens Lane.The property was originally slated for outpatient medical buildings.The notice of intent filed by the applicants to the Cape…
Wednesday, September 30, 2020
via CapeCod.com NewsCenter
NANTUCKET – The COVID Grief Project has been created by the Nantucket Cottage Hospital Social Services Department for those in the community impacted by loss due to the global pandemic. The project was created in partnership with the Town of Nantucket Health and Human Services Department. Individuals…
Wednesday, September 30, 2020
via CapeCod.com NewsCenter
BOSTON – Governor Charlie Baker has announced that beginning on Monday, October 5, lower risk communities will be able to progress to the second step of Phase 3 of the state's reopening plan. Low risk communities are identified as municipalities that were not given a "red" designation…
Wednesday, September 30, 2020
via CapeCod.com NewsCenter
ORLEANS – A website is looking to help out both local businesses and consumers during the coronavirus pandemic. Coupons 4 Cape Cod promotes other local businesses while passing along savings to those who visit them and buy their products. Ever since the start of the pandemic, owner and Orleans…
Wednesday, September 30, 2020
via CapeCod.com NewsCenter
HYANNIS – The Arts Foundation of Cape Cod is opening grant applications for cultural nonprofits seeking financial assistance from the Cape Cod Arts Relief Fund. "We know our creative community has been significantly impacted by the pandemic," said AFCC Board Chair Kathryn Kayajan. "The Arts…
Wednesday, September 30, 2020
via CapeCod.com NewsCenter
SANDWICH – Sandwich health officials are warning Mashpee-Wakeby Pond visitors about an outbreak of cyanobacteria, which is also known as blue-green algae. After investigating the situation, the town is advising residents and visitors to not use the pond's waters for recreation for themselves…
Wednesday, September 30, 2020
via CapeCod.com NewsCenter
HYANNIS – The Cape Symphony has announced the expansion of its community engagement initiatives. In addition to its private and group classes and music ensembles for youth and adults, the Cape Symphony will amplify its commitment to community engagement on Cape Cod with programs targeting three…
Wednesday, September 30, 2020
via CapeCod.com NewsCenter
CHATHAM – An emergency order that would require the names of restaurants that have seen positive coronavirus cases to be publicly released is being considered by officials in Chatham. Chatham Board of Health Chairman John Beckley explained during a recent meeting that considering an informed decision…
Wednesday, September 30, 2020
via Cape Cod Times Opinion
When you take a political prisoner, the first thing you need to do is give him a number and take away his name. It sounds like secret agent stuff, but in actual fact the U.S. government is about to enact sweeping changes that will dramatically reshape Cape Cod and try to assimilate it into mainland Massachusetts.Before…
Tuesday, September 29, 2020
via Cape Cod Times Opinion
In 2012, voters drove to the polls and cast ballots in favor of Right to Repair legislation. In fact, 86% of Massachusetts voters said yes to allowing their mechanics access to automaker's digitized diagnostic information needed to fix vehicles outside of dealerships.With only a few weeks left…
Tuesday, September 29, 2020
via Cape Cod Times Headlines
The first of three presidential debates between Donald Trump and Joe Biden is Tuesday, Sept. 29, at Case Western Reserve University and Cleveland Clinic in Cleveland, Ohio. The 90-minute debate begins at 9 p.m. ET with moderator Chris Wallace, a FOX News anchor.Join USA TODAY's nationwide team…
Tuesday, September 29, 2020
via Cape Cod Times Headlines
SOUTH DENNIS — Saturday's special town meeting warrant includes a handful of petition articles, a few tweaks to this year's budget and some capital projects. But the item that may prompt the most discussion is a relatively modest bill for a regional middle school study done…
Tuesday, September 29, 2020
via Cape Cod Times Headlines
BREWSTER — The town's conservation officials say the state has found more deer per square mile in the Punkhorn Parklands than recommended, and are hoping the state will present the findings of that recent study next week.The state Division of Fisheries and Wildlife deer pellet study…
Tuesday, September 29, 2020
via Cape Cod Times Headlines
The state Department of Public Health said in its Tuesday report that the state had 450 newly confirmed cases of coronavirus, including 13 in Barnstable County and one each in Nantucket and Dukes counties.The DPH said there eight new deaths from coronavirus in Massachusetts, but none on the Cape and…
Tuesday, September 29, 2020
via The Barnstable Patriot
A generous grant from the Eastern Bank Charitable Foundation will support the launch of Barnstable Neighbor 2 Neighbor (BN2N), a local branch of a national movement called the "Village to Village Network." The organization serves elders by organizing volunteers to assist older adults with…
Tuesday, September 29, 2020
via Cape Cod Times Headlines
SANDWICH — The Sandwich Health Department is warning people of a cyanobacteria outbreak in Mashpee-Wakeby Pond.The town's Department of Natural Resources determined the community should not use the pond or allow pets to swim or drink, according to a statement from the health department…
Tuesday, September 29, 2020
via CapeCod.com NewsCenter
BOSTON-Once again, there were no additional deaths due to the novel coronavirus reported on the Cape and Islands by the Massachusetts Department of Public Health (DPH) on Tuesday. Barnstable County saw 13 new virus cases reported in the latest update, while both Dukes County and Nantucket County had…
Tuesday, September 29, 2020
via Wicked Local Cape Cod
BOSTON—Indoor performances and recreational activities such as laser tag can resume next week in Massachusetts communities with lower COVID-19 transmission rates, and many businesses will also be permitted to increase their capacities, Gov. Charlie Baker announced Tuesday.On the same day that a…
Tuesday, September 29, 2020
via Wicked Local Cape Cod
BOSTON—The COVID-19 pandemic's disruption across the education system could lead to enrollment changes in some school districts, the state's education commissioner said Tuesday."We are hearing anecdotally that many parents of kindergarten children, or some parents of kindergarten…
Tuesday, September 29, 2020
via Cape Wide News
Editor's note: This article will be updated as more departments report in so please check back. Under state law, agencies must redact arrests for domestic violence related matters. All suspects are considered innocent until proven guilty in a court of law. PROVINCETOWN -Provincetown Police report the…