Island Pursuit, a popular Chatham lifestyle retailer, announces the opening of its newest store location in Mystic, Connecticut, Grand Opening festivities are slated for June 18, 2016. Island Pursuit locations include St. Armands Circle and Sanibel Island, FL, Chatham, MA and Newport, RI.

[Sarasota, FL– June 13, 2016] Main Street in Downtown Mystic is the home of Island Pursuit's newest storefront location, bringing a fresh new option for retail customers seeking a sophisticated shopping experience in a casual, upscale setting. Island Pursuit offers customers a wide selection of coastal-inspired styles, trend-setting sportswear, one of a kind accessories and must-have day-to-day attire that will be the mainstay for men's and women's seasonal and year-round apparel needs. Your closet never had it so good!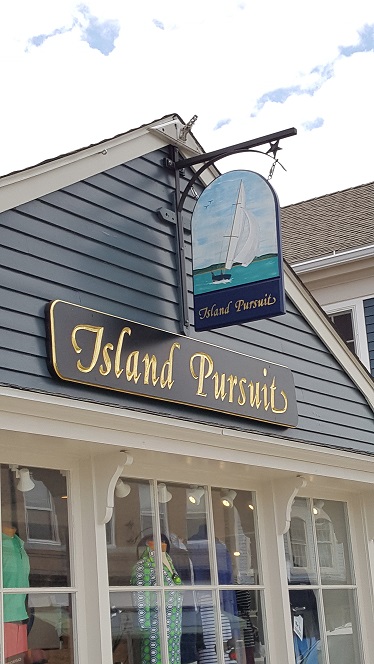 Island Pursuit's fifth and newest location at 23 W Main Street, Mystic, CT will host its grand opening on June 18, 2016, during regular hours of operation, 10 am to 9 pm. Peruse racks teaming with well-known brands such as Vineyard Vines, Henri Lloyd, Johnny O, Southern Tide, Saint James and Kuhl, alongside shelves stocked with the latest footwear fashions and designer jewelry such as Toms®, Sperry Topsiders and Palm Beach. Renowned for its leisure-focused lifestyle brands for the active consumer, Island Pursuit retail locations enjoy a long-standing tradition of being at the center of the most vibrant and celebrated waterfront locations along the eastern seaboard.

Since 1983, Island Pursuit has offered customers a one-stop, luxury shopping experience in its coastal locations which include St. Armands Circle and Sanibel Island, FL, Chatham, MA and Newport, RI. The downtown Mystic location will be the fifth storefront location for the popular coastal-inspired retailer. The online webstore offers customers easy access to favorite brands and styles throughout the year. Visit us at www.IslandPursuit.com.

"I am thrilled to open our newest location in downtown Mystic, a renowned seaside town in New England. It is a perfect fit for our other locations which are equally iconic for their upscale coastal lifestyles. Mystic is a perfect setting for our trend-setting and classic collections which range from hardy outdoor brands that will keep you comfortable and stylish while engaging in your favorite water-sport to traditional seaside, elegance when you step on or off the boat," said Michael Valentino, president of Island Pursuit. "Our mission is to offer our customer a quality shopping experience where they can enjoy a vast array of retail options that suit their lifestyle. We also feature "give-back" brands that are reflective of the mindset of many of our customers. I am looking forward to being an integral part of this wonderful and close-knit community. I am hoping to see you in the store this June, and certainly for years to come."
About Island Pursuit
Since 1983, Island Pursuit has grown from a single storefront to its current five location operation in four states and is known for its upscale brands and coastal-inspired styles located in some of the most iconic seaside settings along the east coast. Inspired by the lure of ocean-side living and water-related sports, owner Michael Valentino knew at an early age he was committed to making this his lifestyle and his passion. As a young professional, he opened the first Island Pursuit retail location in 1983, and then in 1988 opened a location in St. Armands Circle, Sarasota followed by stores in Sanibel Island, FL, Chatham, MA and Newport, RI. With a focus on customer-centric service, sophisticated, upscale luxury brands and a commitment to "give-back" partners, Island Pursuit continues its passion of pursuing the island lifestyle dream. Contact us at www.IslandPursuit.com or 941-587-5316.
Follow us! IslandPursuit.com, @IslandPursuit, #islandpursuit
---
---
You are viewing: The Cape Cod Daily Blog
Sponsored Content