EverPresent joins VagabondView Photography of Falmouth, MA to bring its best-in-class digitizing services to the Cape and the Islands.
April 18, 2018—Falmouth, MA—EverPresent, the company that thousands have entrusted to digitize and organize millions of precious photos and videos, today announced that its services are coming to Cape Cod. While EverPresent continues to offer its in-home consultations throughout New England and the Tri-State area, VagabondView Photography now joins the EverPresent network as its 9th certified partner in Massachusetts — making it more convenient for families on the Cape and the Islands to have their aging photos and home movies digitally preserved.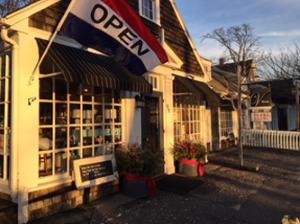 VagabondView Photography is a well-known photography studio and gift shop, owned by Lee Geishecker, and located in historic Queens BuyWay in Falmouth Village. Lee had been a client of EverPresent's and had such an amazing experience that she knew being an EverPresent partner would give her the opportunity to help other local families and bring them joy. According to Lee, "EverPresent's services are a perfect complement to my business, and I can't wait to welcome clients here. I look forward to making this extremely valuable service available to local families so they can share their story for generations."
EverPresent is thrilled to be bringing their services to Falmouth, due in part to the enthusiasm of several members of the team native to the Cape.
Vanessa Boucher is a manager in EverPresent's Marketing Department, raised in Orleans and a graduate of Nauset High School. With generations of family raised on Cape Cod, Vanessa was passionate about bringing her company's services to the area. Linnea Donnelly, a graduate of Barnstable High School and Suffolk University is a coordinator in the Logistics department. "The Cape holds a truly special place in my heart and I'm so proud to bring some of what I do in Boston back to my hometown!"
EverPresent's team of more than 60 technicians, designers and organizers is headquartered close by in Newton, Massachusetts and they personally handle all aspects of the service. Families can schedule in-home consultations or book appointments in Falmouth at 95 Palmer Ave. Monday, and Wednesday through Saturday from 10:00am-5:30pm, and Sunday 10:00am-4:00pm.
EverPresent digitizes all analog formats, from VHS tapes to 35mm slides to photo albums to 8mm film. The EverPresent team personally handles the transportation and digitizes millions of family keepsakes every year. Every family is assigned a consultant who helps families customize their project.
Full details about EverPresent's Falmouth location can be found by clicking here or calling 508-544-0386.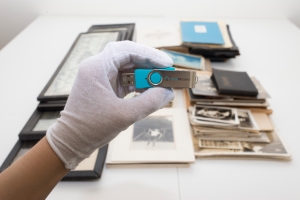 About EverPresent:
Headquartered outside of Boston, Massachusetts, EverPresent was founded in 2012 with the goal of becoming "the memories company" for families. EverPresent's team of over 60 photo organizers, scanning and video transfer technicians, book designers and video editors is trusted across America to digitize irreplaceable old media, organize unwieldy digital photo and video collections, and convert these cherished memories into custom books, videos and mini-documentaries. EverPresent's mission is to make photos and videos "ever-present" in people's lives and a source of pure joy. Its belief is that these important projects bring families closer together across generations. Visit us online at EverPresent.com.
---
---
You are viewing: The Cape Cod Daily Blog
Sponsored Content