There are no active watches, warnings or advisories

Friday, May 20, 2022 (6 hours, 44 minutes ago) via Cape Wide News
HYANNIS – A section of Route 28 between Main Street and Yarmouth was closed sometime after 6:30 PM due to police activity. The area around the GOL Supermarket was also evacuated. Barnstable Police tell Cape Wide News that a suspicious package was discovered in the area and they are waiting for…

Sponsored Content
Friday, May 20, 2022
via CapeCod.com NewsCenter
Memorial Day—the unofficial start of the summer season—is right around the corner. AAA Northeast Spokesperson Mary Maguire was welcomed back on to Sunday Journal, as she broke down the latest holiday travel forecast while also offering summer travel tips. capecodcom · Sunday Journal – AAA…
Friday, May 20, 2022
via CapeCod.com NewsCenter
Between sharks, right whales and now a recently spotted orca, marine life experts say that Cape Codders should expect more varieties of marine animals off the shoreline. OCEARCH's Dr. Bob Hueter says as waters warm and decades of heavy human activity is scaled back, sharks like Andromache will start…
Friday, May 20, 2022
via CapeCod.com NewsCenter
Cape Cod's hazardous waste collection events are about more than just spring cleaning, according to Barnstable County's Hazardous Materials Environmental Specialist and Water Guardian Kalliope Chute. For a region like Cape Cod, with only one major source of drinking water, she says that the effects…
Friday, May 20, 2022
via Cape Wide News
BARNSTABLE – On Thursday, the Massachusetts State Police, Barnstable Police Department, Boston Police Department Human Trafficking Unit and Homeland Security Investigations (H.S.I.) conducted a mission to reduce the demand of commercial sexual exploitation. An operation was conducted during which…
Friday, May 20, 2022
via Cape Wide News
HYANNIS – On Thursday, multiple federal search warrants were executed in the Mid-Cape area resulting in five arrests, the seizure of 2 large capacity firearms and ammunition, a bullet proof vest, along with 679 grams of Cocaine with a street value of approximately $50,000. Over the past several…
Friday, May 20, 2022
via Cape Wide News
DENNIS – Firefighters from Dennis and Yarmouth were called to a house fire in Dennis about 1:45 PM Friday. Heavy fire was showing from one room of the house at 34 Village Green. All occupants were reported to have escaped safely. CWN will bring you further details as we get them. The post Breaking:…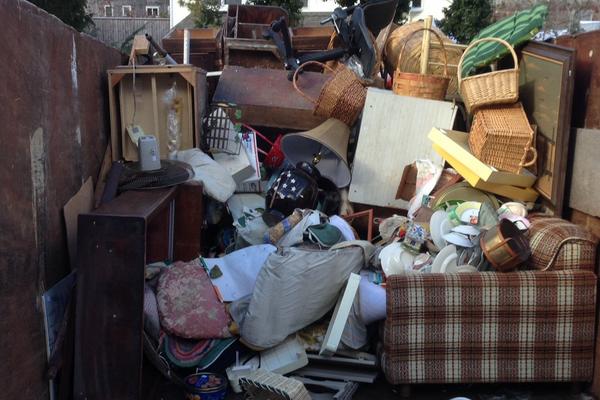 If you need to clean out your house, garage or construction site and have junk, refuse or demo, rent a roll off container. Don't haul all that stuff to the dump. You can have a roll off container dumpster dropped right in your driveway and have it hauled away when you are finished cleaning out.
Sponsored by Cape Cod Dumpster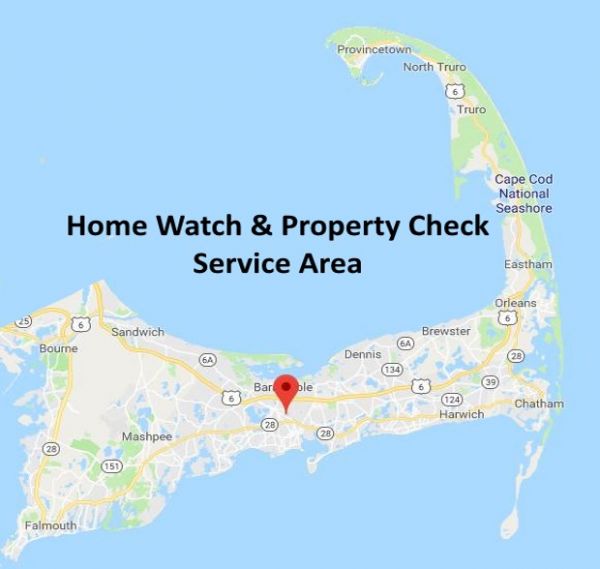 We provide professional home watch and property check patrol services with real-time reporting and notifications in all the towns on Cape Cod, as well as Buzzard's Bay and some parts of Wareham just off Cape. Licensed. Bonded. Insured.
Sponsored by Cape Cod Home Watch Services
Friday, May 20, 2022
via WordPress Tag Cape Cod
Blueback herring on the Herring River, Wellfleet The lilacs are blooming and the buttercups brighten
Friday, May 20, 2022
via CapeCod.com NewsCenter
HYANNIS – As the nationwide shortage of baby formula continues, A Baby Center has launched a drive to aid families on the Cape and Islands. Residents are invited to donate unopened and unexpired baby formula that is not being used. Formula can be dropped off at A Baby Center's Hyannis location…
Friday, May 20, 2022
via CapeCod.com NewsCenter
BOURNE – A transportation official reported that estimated costs for replacing the Bourne and Sagamore bridges will be more expensive than an earlier report previously indicated. "Possibilities from close to $3 billion to close to $4 billion," said Jamey Tesler, Transportation Secretary and CEO…
Friday, May 20, 2022
via CapeCod.com NewsCenter
BARNSTABLE – The Town of Barnstable has changed the date of its fireworks display to Saturday, September 3rd, instead of holding the event on the 4th of July.   The town had hoped to hold its display on Independence Day, but endangered birds close to the location of the fireworks barge caused…
Friday, May 20, 2022
via CapeCod.com NewsCenter
YARMOUTH – Michael Stone was re-elected to serve on the Yarmouth board of selectmen this week, receiving around 44% of the vote. Dorcas McGurrin won the second available seat with 38% of the vote.   Joe Glynn finished out of the running with 17% of the vote. McGurrin will take Tracy Post's seat…
Friday, May 20, 2022
via CapeCod.com NewsCenter
HYANNIS – The Massachusetts Lobstermen's Association praised the passing of legislation that will set up a commission to decide where federal grants for the fisheries will be directed.   The American Fisheries Advisory Committee Act, recently signed into law by President Joe Biden, will call…
Friday, May 20, 2022
via Hyannis News
… AND THE COMMENTS ON THE HYANNISNEWS.COM FACEBOOK PAGE WERE ANIMATED, TO SAY THE LEAST (Check out the HN post and read all the comments on the HyannisNews.com Facebook page by CLICKING HERE) THE FOLLOWING IS THE ACTUAL TOWN OF … Continue reading → The post HYANNIS 4TH OF JULY FIREWORKS…
Thursday, May 19, 2022
via Cape Wide News
PROVINCETOWN – Provincetown Police and National Park Service Rangers are investigating a single-vehicle crash in Provincetown Thursday evening. The crash happened about 10 PM on Race Point Road between Beech Forest and the Visitor Center. The car reportedly struck a split rail fence which partially…
Thursday, May 19, 2022
via CapeCod.com NewsCenter
BREWSTER – On Wednesday at 10:46 PM, Brewster Fire/Rescue was dispatched to a motor vehicle collision on Slough Road in the vicinity of Derby Lane. On arrival units found a single car that had left the roadway and struck a tree in the adjacent woods. The two occupants of the vehicle had self extricated…
Thursday, May 19, 2022
via Cape Wide News
DENNIS – Firefighters had to use the Jaws of Life to free a victim following a three-vehicle crash in Dennis about 3:30 PM Thursday afternoon. The crash happened at the intersection of Trotting Park Road and Lower County Road. At least two people were transported by ambulance to Cape Cod Hospital.…
Thursday, May 19, 2022
via Cape Wide News
WEST YARMOUTH – The Hampton Inn on Route 28 in Yarmouth was evaluated sometime after 10 AM. Yarmouth Firefighters were called to the hotel after reports of one person not feeling well. Pool chemicals were reportedly being mixed at the time. As a precaution, the hotel was evacuated. One person was…
Thursday, May 19, 2022
via Cape Wide News
BOURNE – A three-vehicle crash on Route 6 about 9 AM snarled the morning commute approaching the Sagamore Bridge. No serious injuries were reported. Mass State Police are investigating the cause of the crash. The post Crash snarls traffic before Sagamore Bridge appeared first on CapeCod.com.
Thursday, May 19, 2022
via Cape Wide News
WELLFLEET – Following initial calls to its Stranding Hotline, and the threat of an outgoing tide, local experts from the International Fund for Animal Welfare (IFAW) deployed to the rescue of seven Atlantic white-sided dolphins in Wellfleet, MA, this morning. Thanks to a strong local community…
Thursday, May 19, 2022
via CapeCod.com NewsCenter
NEW YORK (AP) – Massachusetts has reported a case of monkeypox in a man who recently traveled to Canada. Health officials said Wednesday they are looking into whether the case is connected to small outbreaks in Europe. Monkeypox is typically limited to Africa and the rare cases in the U.S. and…
Thursday, May 19, 2022
via CapeCod.com NewsCenter
WASHINGTON (AP) – President Joe Biden has invoked the Defense Production Act to speed production of infant formula and has authorized flights to import supply from overseas. He is facing mounting political pressure over a domestic shortage caused by the safety-related closure of the country's…
Thursday, May 19, 2022
via CapeCod.com NewsCenter
CHATHAM – Town offices in Chatham will remain closed through the end of May following damage related to a power surge in late April. Repairs have been made to the elevator, boiler, and alarm systems at the offices, but officials discovered additional gas leaks to go with persistent electrical problems.…
Thursday, May 19, 2022
via CapeCod.com NewsCenter
WASHINGTON, D.C. (AP) – U.S. officials say the COVID-19 pandemic could get worse in the U.S. in the weeks ahead, and more people could be advised to again wear masks indoors. Increasing numbers of COVID-19 infections and hospitalizations are putting more of the country under guidelines issued by…
Thursday, May 19, 2022
via CapeCod.com NewsCenter
HYANNIS – An aquarium and environmental organization are working together to collect better data about shark sightings and help keep people informed of when the animals are nearby. The New England Aquarium in Boston and Chatham-based Atlantic White Shark Conservancy said Wednesday their expansion…
Thursday, May 19, 2022
via CapeCod.com NewsCenter
HYANNIS – Between sharks, right whales and now a recently spotted orca, marine life experts say that Cape Codders should expect more varieties of marine animals off the shoreline as waters warm and decades of heavy human activity is scaled back.  Dr. Bob Hueter with the research nonprofit…
Thursday, May 19, 2022
via CapeCod.com NewsCenter
BOSTON (AP) — The commission put together to study the racial implications of the Massachusetts state seal and motto has voted unanimously to recommend that both be replaced. GBH News reports that the Special Commission on the Official Seal and Motto of the Commonwealth, made up of lawmakers, members…
Thursday, May 19, 2022
via CapeCod.com NewsCenter
FALMOUTH – Input on the Mayflower Wind proposal is being sought by the Falmouth Select Board. Residents will have a chance to provide their thoughts on the project, which would bring an underground electric cable to the town via offshore wind energy turbines. The Select Board in Falmouth has yet…
Thursday, May 19, 2022
via Hyannis News
WEST BREWSTER – [DEVELOPING] – As you will hear in the following HN Video, a young female driver is "U.A." with the investigating officer requesting an "AR" number after a sedan struck a tree last evening, according to police radio … Continue reading → The post *** WATCH…
Wednesday, May 18, 2022
via Cape Wide News
HARWICH – A car reportedly struck a utility pole and burst into flames in Harwich. It happened sometime after 6 PM Wednesday in front of 24 Church Street. Luckily the driver was able to self extricate and escaped serious injury. Power was knocked out to 600 Eversource customers in the area. The…
Wednesday, May 18, 2022
via WordPress Tag Cape Cod
I was honored to have the chance over the weekend to do a book signing at one of my favorite booksto