Heat Advisory issued August 08 at 2:57AM EDT until August 09 at 8:00PM EDT by NWS

Monday, August 08, 2022 (1 hour, 35 minutes ago) via CapeCod.com NewsCenter
YARMOUTH – Progress continues to be made on the construction of the new Dennis-Yarmouth Intermediate Middle School in Yarmouth. Chad Crittenden, Managing Director at PMA Consultants, the company managing the building project, said that interiors like cabinets and countertops are being installed.…

Sponsored Content
Monday, August 08, 2022
via CapeCod.com NewsCenter
HYANNIS – Cape Cod Community College is hosting two online information sessions for adults who want to learn more about taking classes at the school. The sessions will include information on applying to 4Cs, financial aid, and available courses. The meetings will also cover the option of taking online…
Monday, August 08, 2022
via CapeCod.com NewsCenter
WOODS HOLE – The Steamship Authority has received no proposals for providing a freight service for Martha's Vineyard from New Bedford or a different off-Cape port. The SSA put out a Request for Proposals on March 18 this year for the transportation service.   Although they received 47 requests…
Sunday, August 07, 2022
via Cape Wide News
WEST BARNSTABLE – Two people were seriously injured in a motorcycle crash in West Barnstable sometime before 11 PM. The crash happened on the Service Road at Saddler Lane. At least one of the victims was thrown from the motorcycle on impact. Rescuers called for a MedFlight helicopter but it was…
Sunday, August 07, 2022
via Cape Wide News
YARMOUTH – A car struck a pole on Station Avenue in Yarmouth near D-Y High School about 7 PM Sunday evening. The driver was transported to Cape Cod Hospital with unknown injuries. Yarmouth Police are investigating the cause of the crash. The post Car crashes into pole on Station Avenue near D-Y…
Sunday, August 07, 2022
via Cape Wide News
BOURNE – Two people were rescued but their vessel suffered significant damage after going up on te rocks off Wings Neck in Bourne around 4 PM. According to reports te vessel's motor died and strong winds blew te vessel against the rocks. Bourne rescuers were able to get the two people off…
Sunday, August 07, 2022
via Cape Wide News
HARWICH – A near drowning was reported in Harwich about 3 PM Sunday. Rescuers rushed to Pleasant Road Beach to find CPR being performed on the victim. An ambulance rushed the victim to Cape Cod Hospital. Further details were not immediately available. The post Near drowning reported in Harwich…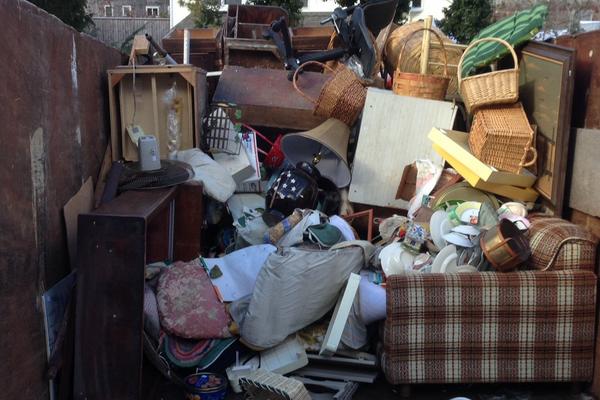 If you need to clean out your house, garage or construction site and have junk, refuse or demo, rent a roll off container. Don't haul all that stuff to the dump. You can have a roll off container dumpster dropped right in your driveway and have it hauled away when you are finished cleaning out.
Sponsored by Cape Cod Dumpster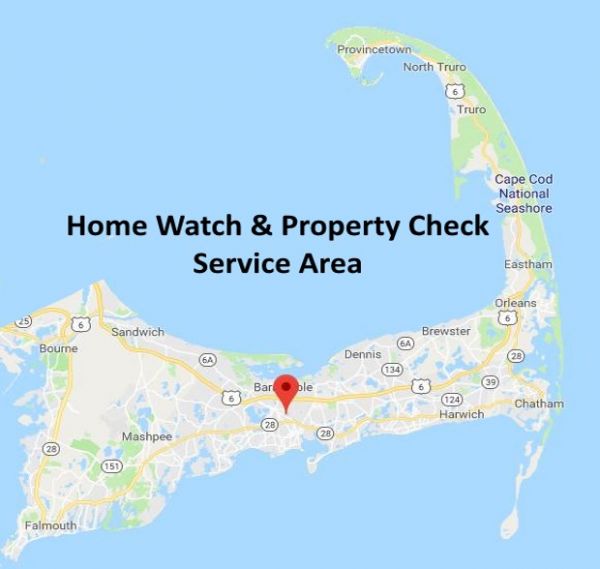 We provide professional home watch and property check patrol services with real-time reporting and notifications in all the towns on Cape Cod, as well as Buzzard's Bay and some parts of Wareham just off Cape. Licensed. Bonded. Insured.
Sponsored by Cape Cod Home Watch Services
Sunday, August 07, 2022
via WordPress Tag Cape Cod
If you're located in the Northern Hemisphere as I am, you're currently enjoying the thick of summer. That's prime travel and reading season for many people, myself included. Since book recommendations have been flying around in my various group chats, I figured I'd share a few…
Sunday, August 07, 2022
via Hyannis News
HYANNIS – [DEVELOPING] – As you will hear in the following HN Video, at around 12:30 a.m. this morning, multiple Barnstable Police squad cars raced toward an address on Vandermint Lane after a person allegedly cut a screen, opened a window and entered the residence with a large knife.…
Sunday, August 07, 2022
via Hyannis News
HYANNIS – Barnstable Police responded to 52 Compass Circle at around 10:17 a.m. yesterday morning – Saturday, August 6, 2022 – for two males with stab wounds to their arms. Two Hyannis FD ambulances also responded. EMTs donned bulletproof vests while staging nearby. …
Sunday, August 07, 2022
via CapeCod.com NewsCenter
EASTHAM – After a two year pause in the program due to the COVID-19 pandemic, the Cape Symphony will once again hold a free concert at the Cape Cod National Seashore this summer. The Symphony at the Seashore concert will return on Friday, August 26. Given the setting of the performance, the concert…
Sunday, August 07, 2022
via CapeCod.com NewsCenter
HYANNIS – Candidate for U.S. Representative for Massachusetts' 9th District Jesse Brown has been endorsed by the State Police Association of Massachusetts. State Police Association President Patrick McNamara said that the agency believes Brown is the best choice to represent their members…
Sunday, August 07, 2022
via CapeCod.com NewsCenter
FALMOUTH – With Cape Cod in a mild drought according to the state, a Falmouth town official offered an update on town water restrictions at a recent meeting of the town's select board. Falmouth Water Superintendent Cathal O'Brien reminded the public of the odd/even system used to conserve water…
Sunday, August 07, 2022
via Cape Wide News
All photos by Jane Sheehy Emplit/CWN   The post Sunday photo essay: Sunshiny days appeared first on CapeCod.com.
Saturday, August 06, 2022
via Cape Wide News
CHATHAM – Firefighters responded to a kitchen fire in Chatham around 3 PM Saturday. The fire at 270 Countryside Drive reportedly started on a stove and extended to some cabinets before being put out. No injuries were reported. Further details were not immediately available. The post Kitchen fire…
Saturday, August 06, 2022
via Cape Wide News
DENNIS – Lifeguards pulled a person from the water at Mayflower Beach around 2:30 PM Saturday. Paramedics rushed to the scene and further evaluated the victim. Further details were not immediately available. The post Lifeguards pull drowning person from water at Mayflower Beach in Dennis appeared…
Saturday, August 06, 2022
via Cape Wide News
HYANNIS – Barnstable Police are investigating a double stabbing. It happened shortly after 10 AM Saturday at a residence on Compass Circle. Both victims were transported to Cape Cod Hospital by Hyannis ambulances. A crime scene has been established at the location. CWN is checking with Barnstable…
Saturday, August 06, 2022
via Hyannis News
HN File image: Just one past example of violence on the village green… man helps assault victim by applying pressure to stop her bleeding. HYANNIS – A member of the Barnstable Police Department encountered a man suffering a stab wound on the Hyannis Village Green yesterday afternoon…
Saturday, August 06, 2022
via CapeCod.com NewsCenter
CENTERVILLE – Work on the Strawberry Hill Road Sewer Expansion Project will continue on Monday, August 8. Wequaquet Lane will be closed to through traffic between Strawberry Hill Road and Phinney's Lane on weekdays from 7 a.m. to 4 p.m. Residents and businesses will still have access to that…
Saturday, August 06, 2022
via CapeCod.com NewsCenter
DENNIS – An advisory restricting the use of Scargo Lake due to a cyanobacteria bloom has been lifted by the Dennis Health Department. The Association to Preserve Cape Cod informed the town that multiple samples taken from the lake recently showed lower levels of cyanobacteria, otherwise known as…
Saturday, August 06, 2022
via CapeCod.com NewsCenter
MASHPEE – Executive Director of the Association to Preserve Cape Cod Andrew Gottlieb recently stepped down as Chair of the Mashpee select board, a decision he said he did not take lightly.  Gottlieb said that while he is proud of his time with the board, he felt someone else could better represent…
Saturday, August 06, 2022
via Hyannis News
PROVINCETOWN – [NOTES] – HN immediately contacted the overnight Provincetown Police Department dispatcher upon seeing their recent Facebook post about a litter of puppies that was recently turned in to them. HN was connected to the voicemail of PPD's information officer where I left…
Saturday, August 06, 2022
via Cape Wide News
CENTERVILLE – From August 8, 2022 to September 1, 2022, Monday to Friday from 7:00 AM to 4:00 PM, Wequaquet Lane will be closed to through traffic from Strawberry Hill Road to Phinney's Lane to facilitate necessary sewer work. Figure 1 indicates the sewer work zone and anticipated detour route.…
Friday, August 05, 2022
via CapeCod.com NewsCenter
YARMOUTH – Following a fire on Thursday, August 4 that destroyed four trailers at the Yarmouth transfer station, the town's Waste Management Construction and Demolition Pad and Compost Area will reopen Saturday morning.  The four 40' tractor trailers were all filled with construction debris…
Friday, August 05, 2022
via CapeCod.com NewsCenter
WASHINGTON (AP) — China says it is cutting off dialogue with the U.S. on a range of vital issues from climate change to military relations and anti-narcotics efforts in retaliation for a visit this week to Taiwan by U.S. House Speaker Nancy Pelosi. The measures announced Friday are the latest steps…
Friday, August 05, 2022
via Cape Wide News
CHATHAM – The Chatham Harbormaster reports that at approximately 2:50 PM Friday afternoon, Chatham Assistant Harbormaster Ron Tayson and EMT crewmember Brooke Hall were on patrol in the Stage Harbor channel when they observed four adults and one baby in the water being swept out into the channel…
Friday, August 05, 2022
via Cape Wide News
Heat Advisory URGENT – WEATHER MESSAGE National Weather Service Boston/Norton MA 229 PM EDT Fri Aug 5 2022 …HEAT ADVISORY NOW IN EFFECT UNTIL 8 PM EDT SUNDAY… * WHAT…Heat index values between 95 and 102 degrees expected again on both Saturday and Sunday from the late morning into…
Friday, August 05, 2022
via Cape Wide News
WELLFLEET – Wellfleet Fire officials called for a MedFlight helicopter after a victim arrived at the fire station shortly before 1:30 PM Friday with a severe hand injury reportedly from fireworks. Because of distance of the MedFlight , the victim was transported to Barnstable Municipal Airport…
Friday, August 05, 2022
via Cape Wide News
HYANNIS – A man was found reportedly suffering from a stab wound on the Village Green in Hyannis. Rescue responded to the scene about 1:30 PM Friday and rushed the victim to Cape Cod Hospital. CWN is checking with Barnstable Police for further details. The post Man found with stab wound on Village…
Friday, August 05, 2022
via Cape Wide News
EASTHAM – A two-vehicle crash caused delays for motorists headed up Cape on Route 6 in Eastham. The crash happened around 12:30 PM near Brackett Road. The drivers were evaluated but no serious injuries were reported. Eastham Police are investigating the crash. The post Crash slows traffic on Route…
Friday, August 05, 2022
via CapeCod.com NewsCenter
Democratic candidate for Lt. Governor and current Mayor of Salem Kim Driscoll recently visited Cape Cod to talk with local community leaders on issues facing the region including affordable housing and more equitable internet access. Driscoll joins Sunday Journal to discuss the Cape's priorities as…
Friday, August 05, 2022
via CapeCod.com NewsCenter
Association to Preserve Cape Cod Executive Director Andrew Gottlieb joins Sunday Journal this week to discuss his recent departure from the Mashpee Select Board, as well as recent nomination to the Nuclear Decommissioning Citizens Advisory Panel as the decommissioning of Pilgrim Nuclear Power Station…
Friday, August 05, 2022
via CapeCod.com NewsCenter
The founder of the Pan-Mass Challenge Billy Starr joins Sunday Journal this week to discuss the annual ride kicking off this weekend, one of the biggest fundraising events in the world. With a fundraising goal of $66 million dollars, Starr says the event is aiming to continue big strides in raising money…
Friday, August 05, 2022
via Cape Wide News
EASTHAM – A bicyclist was seriously injured while riding along the Cape Cod Rail Trail in Eastham. The incident happened about 11 AM Friday near Governor Prence Road. A MedFlight helicopter was inquired on but was not immediately available so the victim was transported to Cape Cod Hospital with…