There are no active watches, warnings or advisories

Thursday, October 06, 2022 (3 minutes ago) via Uploads by BarnstableChannel18
Discover Barnstable - Complete Streets with Kate Maldonado - Season 2 Episode 4

Sponsored Content
Thursday, October 06, 2022
via Cape Wide News
STOW, MA – With home heating prices expected to rise this winter, Massachusetts fire officials are emphasizing fire safety for residents who plan to use fireplaces, woodstoves, and other solid fuel heating appliances at home. Firefighters respond to increased heating-related fires, injuries, and…
Wednesday, October 05, 2022
via Cape Wide News
BOURNE – One person was injured after a sailboat reportedly crashed into a tugboat in the Cape Cod Canal by the Massachusetts Maritime Academy. The victim reportedly suffered an arm injury and was transported to Tobey Hospital in Wareham. There was some damage to the sailboat although the extent…
Wednesday, October 05, 2022
via Cape Wide News
Continuing coverage of Severe Weather: Special Weather Statement National Weather Service Boston/Norton MA 637 PM EDT Wed Oct 5 2022 …A strong thunderstorm will impact portions of southern Barnstable County through 730 PM EDT… At 636 PM EDT, Doppler radar was tracking a strong thunderstorm…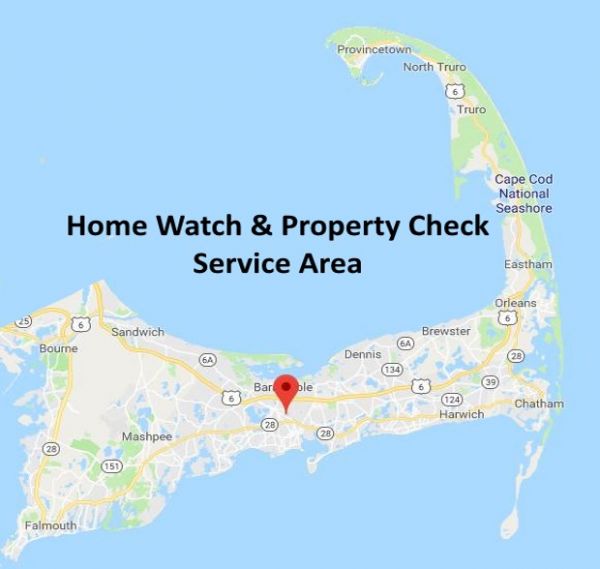 We provide professional home watch and property check patrol services with real-time reporting and notifications in all the towns on Cape Cod, as well as Buzzard's Bay and some parts of Wareham just off Cape. Licensed. Bonded. Insured.
Sponsored by Cape Cod Home Watch Services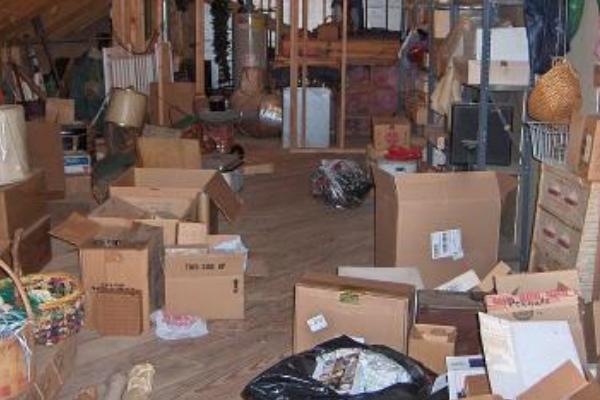 Junk accumulates in homes, in attics, basements, at businesses, at rental properties and in storage units over time. Getting this stuff removed can be a problem, especially if you are the one that is left with the clean out duties. Get a free estimate from our professional Cape Cod junk removal…
Sponsored by Junk Removal and Cleanout Services
Wednesday, October 05, 2022
via Cape Wide News
DENNIS – Two people were injured in a two-vehicle crash in Dennis shortly after 3 PM Wednesday. The crash happened on Route 134 at Setucket Road. The victims were transported to Cape Cod Hospital. Route 134 was closed for a time while the scene was worked. The cause of the crash is under investigation…
Wednesday, October 05, 2022
via Cape Wide News
BOSTON, MA – A Buzzards Bay man pleaded guilty on Sept. 30, 2022 in federal court in Boston to his role in a violent kidnapping tied to a Cape Cod heroin trafficking ring. Cameron Cartier, 28, pleaded guilty to one count of conspiracy to commit kidnapping and one count of conspiracy to obstruct…
Wednesday, October 05, 2022
via Uploads by Joe Arnao
Marketing & Branding: Telling Your Story & Connecting with Clients!
Wednesday, October 05, 2022
via Cape Wide News
BOURNE – A vehicle apparently lost controlled and landed on its roof in Bourne. The crash happened sometime before 9 AM Wednesday on the ramp from Route 25 to the rotary. The driver was able to get out of the vehicle and appeared to have escaped any serious injury. Motorists should expect delays…
Wednesday, October 05, 2022
via WordPress Tag Cape Cod
I'm honestly not sure how we went all these years without seeing Cape Cod National Seashore. We fina
Wednesday, October 05, 2022
via CapeCod.com NewsCenter
FALMOUTH – Falmouth Community Television (FCTV) is hosting a retirement benefits discussion panel hosted by Congressman Bill Keating. Several topics will be covered in the panel including maintaining a 401k, IRA, retirement plans for small businesses, and current suggestions for retirees, among others.…
Wednesday, October 05, 2022
via CapeCod.com NewsCenter
WEST YARMOUTH – Current and former professional baseball stars will headline the newest class of inductees to Cape Cod Baseball League Hall of Fame. The six people inducted were praised by league officials for their contributions, performance, and commitment to baseball across the Cape. The league's…
Wednesday, October 05, 2022
via CapeCod.com NewsCenter
HYANNIS – Plans to expand to a second location were recently announced by WE CAN representatives.  The new location will be the organization's second, opening in Hyannis in early 2023. The organization currently has one site in Harwich, which serves as its headquarters.  WE CAN…
Wednesday, October 05, 2022
via CapeCod.com NewsCenter
HYANNIS – Democratic candidate for Barnstable County Sheriff Donna Buckley has received endorsements from Senator Ed Markey, Governor's Council Joe Ferreira and Barnstable County Commissioner Mark Forest. Markey highlighted her experience as well as goals of tackling mental health and substance…
Wednesday, October 05, 2022
via CapeCod.com NewsCenter
DENNIS – Town officials in Dennis announced hours for early voting ahead of the upcoming state election in November. Early voting will start on Saturday, October 22 and run through Friday, November 4.  Early voting is for all registered voters, no excuse is needed to vote before Election Day…
Wednesday, October 05, 2022
via CapeCod.com NewsCenter
DENNIS – Dennis will be distributing free at-home coronavirus test kits beginning Wednesday, October 5. The town was recently provided with just over 3,500 kits, each of which contain two tests. Kits will be offered until supplies last on weekdays from 9 a.m. to 4 p.m. They can be picked up at…
Wednesday, October 05, 2022
via CapeCod.com NewsCenter
WELLFLEET – The Wellfleet Zoning Board of Appeals recently voted to approve an application for 46 units of affordable housing at 95 Lawrence Road.  The Preservation of Affordable Housing has been one of the parties involved in planning the project.  The president and CEO of local housing…
Wednesday, October 05, 2022
via CapeCod.com NewsCenter
WASHINGTON, D.C. – Massachusetts lawmakers in Washington have called upon the federal government to provide expedited assistance to the state for home heating as the winter approaches. Representative Bill Keating (D-MA9) joined every other Massachusetts member of Congress in writing a letter to…
Wednesday, October 05, 2022
via CapeCod.com NewsCenter
BARNSTABLE – The local "Giving With Your Hearts" concert by musicians from across the region will raise funds and awareness for the people of Ukraine this weekend.  Event organizer Donna Murphy, music director and organist at West Parish of West Barnstable, said the music, including the…
Tuesday, October 04, 2022
via Cape Wide News
FALMOUTH – Emergency officials were called to the scene of a house fire in Falmouth. The call came in shortly after 5 PM Monday at 17 Waquoit Landing Road. Heavy smoke was showing from the chimney of the residence when crews arrived. The fire which appeared to be in a partition was quickly knocked…
Tuesday, October 04, 2022
via CapeCod.com NewsCenter
BARNSTABLE – Massachusetts officials anticipate that the shelter at Joint Base Cape Cod set up for migrants who were recently flown to Martha's Vineyard will wrap up by the upcoming weekend. Governor Charlie Baker announced Tuesday that of the 49 people brought to the base after arriving…
Tuesday, October 04, 2022
via WordPress Tag Cape Cod
Hello Friend! I'm excited to share someone with you today, who I consider to be, a best kept secret! If you have an appreciation for historic buildings and old homes, I have a feeling you will likely be distracted later today looking over the impeccable work of Andrea Snyder, owner of White…
Tuesday, October 04, 2022
via Hyannis News
NANTUCKET, Massachusetts – [MEDIA STATEMENT] – District Attorney Michael O'Keefe announced today that on September 30, 2022, Netria Haywood (DOB 02/02/1968) and Vincent Grant (DOB 03/20/1952) of New Bedford, were found Guilty of drug trafficking offenses after a three…
Tuesday, October 04, 2022
via Hyannis News
WEST BARNSTABLE – Firefighers responded to a West Barnstable residence after a car suddenly crashed through the back wall of the garage. There were no reports of any injuries. [West Barnstable Fire Department photos] P.S. – Today's Hytown Vignette is a brought to…
Tuesday, October 04, 2022
via CapeCod.com NewsCenter
CENTERVILLE – A drive-through flu vaccine clinic will be held in Centerville on Wednesday, October 12. Barnstable residents age three and above are eligible to receive quadrivalent shots. The clinic will run from 9 to 11 a.m. at St. George Greek Orthodox Church on Route 28. The town is asking attendees…
Tuesday, October 04, 2022
via CapeCod.com NewsCenter
HYANNIS – Despite ongoing drought conditions across the Cape Cod region and beyond, cranberry growers say they do not expect any shortage in crop this year.  Cape Cod Cranberry Growers Association Executive Director Brian Wick said that yields will be as expected, but the higher-than-average…
Tuesday, October 04, 2022
via CapeCod.com NewsCenter
HYANNIS – The Hyannis Film Festival's Movies on Main event returns to downtown Hyannis for three days beginning on Friday, October 14. The annual event showcases documentaries, features and video shorts, beginning Friday with "How to Dance in Ohio," a documentary about families living with…