Did you mean MASHPEE?
Traffic signs have been up for months in Hyannis near the airport rotary with MASHPEE misspelled as MASPHEE and apparently nobody noticed it...

I was tipped off to this traffic sign spelling fail right after the signs were installed in early 2012 as part of the Hyannis airport rotary project. I have been sitting on this and watching the news to see if anybody else would notice it. Kind of a social experiment if you will. I'm a little shocked that apparently no one else noticed this. The photo speaks for itself...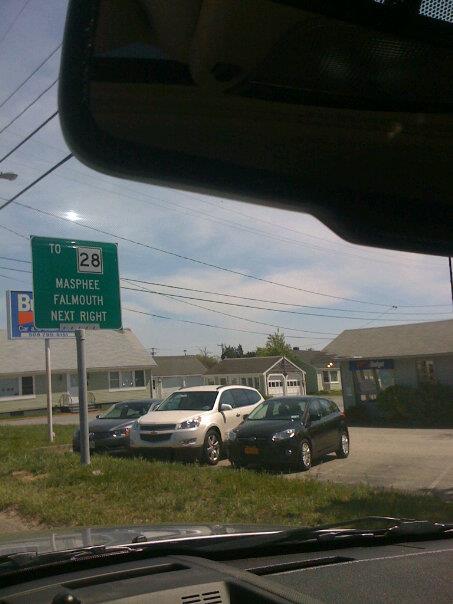 FAIL
The truth is that MASPHEE is a common misspelling of MASHPEE. Maybe that's why no one noticed it. Check it out: "MASPHEE" Google.
The Cape Cod Times got real close to spotting it a year ago. Here is actual video footage of the encounter.
The biggest fail here is that either no one noticed, or no one cares. I'm not sure which is worse.
---
---
You are viewing: The Cape Cod Daily Blog
Sponsored Content