Harwich Port's Seadar Inn provides inspiration for new novel set on Cape Cod
WHAT: Christian romance novelist Meghann Whistler will do a free, online reading of the
opening scene from her new novel, Falling for the Innkeeper, which will be published by Harlequin Love Inspired later this month.
WHY: Whistler grew up spending her summers at her grandparents' Harwich Port inn, and the
Cape Cod setting plays a major role in the novel. Local fans of Christian romance will enjoy the
home-grown flavor of this book.
WHEN: The event will take place online on Tuesday, July 14, at 8:30 pm Eastern.
WHERE: The reading will take place on Facebook. People may register for the event here.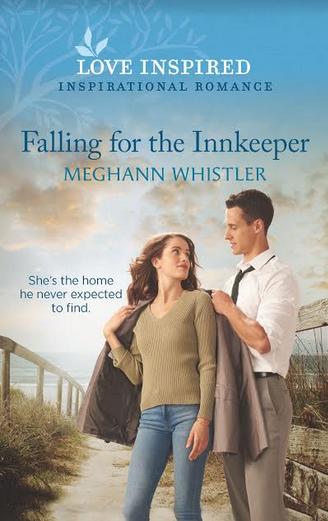 ABOUT THE BOOK
A battle for a charming Cape Cod inn... But what happens when romance checks in?
Single mom Laura Lessoway won't accept her mother's plan of selling her late grandmother's
inn without a fight. But when Boston-based attorney Jonathan Masters arrives to arrange an offer
from his client, she's drawn to him. And working together as he helps with repairs only brings
them closer. With his career and her home on the line, can they ever find common ground?
Available for $5.99 at Amazon, Walmart, Christianbook and more. In stores on July 21.
WHAT PEOPLE ARE SAYING
"This book... was a ray of positivity that just made me feel happy and cozy. It makes me want to
travel to Cape Cod and meet these life-like characters!"
"If you are looking for a sweet romance then look no further because I couldn't put it down."
"This was a delightful, endearing, smile in a book... leaving me just delighted and a hopeful
believer in romance."
ABOUT THE AUTHOR
Meghann Whistler grew up spending her summers on the beaches of Cape Cod. She writes sweet
Christian romance novels that WON'T make your grandmother blush.
Before settling down with her rocket scientist husband and raising three rambunctious boys,
Meghann earned a B.A. in English from Amherst College and an M.F.A. in creative writing from
Emerson College. She loves to hear from her readers, who can reach her at
www.meghannwhistler.com.
---
---
You are viewing: The Cape Cod Daily Blog
Sponsored Content