Age, invasive insects, disease and stormy weather can damage the trees on your property. The result might be that your trees require trimming or perhaps the complete removal of these trees and tree stumps. Transform your view and increase your home's value by having your trees cut, trimmed and have your unhealthy or damaged trees cleaned up and removed.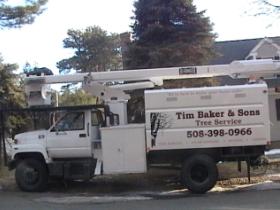 If you find that your trees require professional pruning, cutting or need whole trees and stumps removed, call Tim Baker & Sons Tree Work at (508) 398-0966.
Tim Baker & Sons Tree Work is a local, family owned, insured, full service tree service company that has been providing Cape Cod tree removal, pruning, stump grinding, land clearing and related landscaping services to satisfied Cape Codders since 1975.
Tim Baker & Sons Tree Work provides free estimates 7 days a week and even provides 24 hour emergency service.

Tim Baker & Sons Tree Work will remove your trees and grind your stumps while having little impact on your landscape. Their whole tree chipper will chip the trees straight into their trucks greatly reducing or eliminating most of the mess connected with having trees removed. As soon as the trees are removed, Tim Baker & Sons Cape Cod Tree Service can grind the leftover stumps below the grade so the spot where the tree was can be easily patched with soil and grass seed or some other natural groundcover.

Cape Cod Tree Service serves all of Cape Cod along with the Plymouth County area. Contact them today at (508) 398-0966!
The preceding article was a paid advertisement sponsored by Tim Baker & Sons Tree Service.
For advertising information click here.
---
---
You are viewing: The Cape Cod Daily Blog
Sponsored Content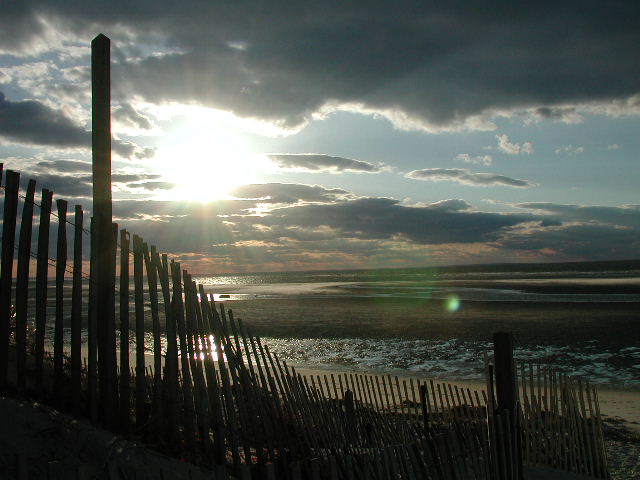 Sponsored by AC Lens