Page 1 of 1 pages
« Sunday February 21, 2021 »
(9 Items Archived)
Sunday February 21, 2021 - 10:40:28 pm (1 month, 3 weeks ago) |
via Cape Wide News
»
WAREHAM – Officials responded early Sunday evening to a location near 786 County Road in Wareham early Sunday evening. A hole in was believed to have indicated a person fell through and was trapped below ice in a bog. Divers were brought in and the search continued for some time. It was later declared…
Sunday February 21, 2021 - 2:23:00 pm (1 month, 3 weeks ago) |
via The Enterprise Newspapers
»
Bourne firefighters confined 24 gallons of gasoline that had spilled Saturday at the Stop & Shop gas station at 80 Cranberry Highway in Bourne. ...
Sunday February 21, 2021 - 2:14:00 pm (1 month, 3 weeks ago) |
via The Enterprise Newspapers
»
An SUV caught on fire in the median of MacArthur Boulevard in Bourne, temporarily closing down the road Saturday afternoon, February 20, according to Bourne Deputy Fire Chief Ryan M. Haden. ...
Sunday February 21, 2021 - 11:31:00 am (1 month, 3 weeks ago) |
via The Enterprise Newspapers
»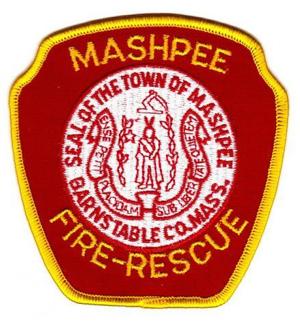 A man was hurt in an early morning car crash and was flown to the Rhode Island hospital trauma center, Mashpee…
Sunday February 21, 2021 - 9:21:35 am (1 month, 3 weeks ago) |
via Cape Wide News
»
MASHPEE – One person was critically injured in an early morning crash in Mashpee. The crash happened about 1:45 AM Sunday morning in front of 233 Great Neck Road North. According to reports, a vehicle struck a utility pole and rolled over causing the driver to be ejected. The victim was taken to…
Sunday February 21, 2021 - 5:31:47 am (1 month, 4 weeks ago) |
via Hyannis News
»
MASHPEE, Massachusetts – [DEVELOPING] – A male driver was ejected from a SUV after it struck a utility pole and rolled-over into a second utility pole in the area of 233 Great Neck Road North early this morning. As you … Continue reading → The post *** WATCH *** Male driver…
Sunday February 21, 2021 - 5:00:49 am (1 month, 4 weeks ago) |
via CapeCod.com NewsCenter
»
YARMOUTH – Earlier this month, the investigative team at the Whydah Pirate Museum announced the recovery of six more skeletons that were found at the site of the historic pirate ship wreck. The remains are currently being examined by underwater explorer Barry Clifford, his son Brandon Clifford,…
Sunday February 21, 2021 - 5:00:48 am (1 month, 4 weeks ago) |
via CapeCod.com NewsCenter
»
BOSTON – Monday is Heart Valve Disease Awareness Day, and the Alliance for Aging Research is bringing awareness to the often overlooked disease. "Unfortunately it is not a disease that people typically think of when they think of heart disease. They tend to think of heart attacks, or congestive…
Sunday February 21, 2021 - 4:59:51 am (1 month, 4 weeks ago) |
via CapeCod.com NewsCenter
»
FALMOUTH – The Steamship Authority has launched an online survey to collect public opinion on the redesign of their website. The survey went live last week and will be active until March 21st . Anyone who participates in the survey is entered in a drawing to win one of four Amazon gift cards worth…
Page 1 of 1 pages
You are viewing: The Cape Cod Daily News Archive for 02/21/2021
News archives for the last 10 days:
2021/04/19 2021/04/18 2021/04/17 2021/04/16 2021/04/15 2021/04/14 2021/04/13 2021/04/12 2021/04/11 2021/04/10
The last 90 days of news is available in our Cape Cod Daily News Archive
---