Page 1 of 10 pages
« Wednesday April 12, 2017 »
(95 Items Archived)
Wednesday April 12, 2017 - 10:22:36 pm (4 months, 1 week ago) |
via Cape Cod Times Headlines
»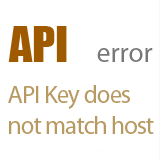 HYANNIS — A Sandwich man pleaded not guilty Tuesday in Barnstable District Court to multiple drug charges after being arrested for the possession of the psychedelic drug LSD and other drugs with the intent to distribute.Mathew Butchard, 22, has been charged with possession of LSD with intent…
Wednesday April 12, 2017 - 9:58:52 pm (4 months, 1 week ago) |
via Cape Cod Times Headlines
»
A.J. Black owned restaurants and was chef in Yarmouth Port, Edgartown and Nantucket.
Wednesday April 12, 2017 - 9:55:13 pm (4 months, 1 week ago) |
via Wareham News Headlines
»
Wareham Police issued a traffic advisory Wednesday night telling drivers to seek alternate routes if heading toward the intersection of Route 28 and Tihonet Road. The area will be closed overnight due to construction. Drivers should seek alternate routes, police said.
Wednesday April 12, 2017 - 9:52:08 pm (4 months, 1 week ago) |
via Wareham News Headlines
»
Fossils dating back 100 million years or more were on display in the bus lobby, catching the eyes of curious students. In the gym, wind-powered cars raced as kids cheered. And inside one hallway, frogs eggs were under a microscope, justing waiting for inspection. Welcome to John W. Decas Elementary School's…
Wednesday April 12, 2017 - 9:47:38 pm (4 months, 1 week ago) |
via Wareham News Headlines
»
A four-car crash on Cranberry Highway in West Wareham caused minor injuries for a few people involved early Wednesday evening. The crash was reported at 5:11 p.m. in front of the Dunkin Donuts located at 2360 Cranberry Highway. There were minor traffic delays, but no lanes were closed following the crash…
Wednesday April 12, 2017 - 9:19:58 pm (4 months, 1 week ago) |
via Cape Cod Times Headlines
»
BUZZARDS BAY — Bourne selectmen unanimously gave their support Tuesday night to continuing the feasibility study on the possible connection of the Shining Sea Bikeway in Falmouth and the Cape Cod Canal Bike Path, which would create a continuous bike-specific route from Woods Hole to Sandwich.There…
Wednesday April 12, 2017 - 9:07:09 pm (4 months, 1 week ago) |
via Cape Wide News
»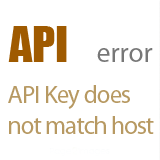 OSTERVILLE – Centerville-Osterville-Marstons Mills (COMM) fire department responded to a Two car crash at Osyerville/West Barnstable Road and Falmouth Road (Route 28) shortly after 6:30 PM Friday. A Mercury Mountianeer and a GMC pickup  collided head on at the intersection. The GMC then struck…
Wednesday April 12, 2017 - 9:06:42 pm (4 months, 1 week ago) |
via Cape Cod Times Headlines
»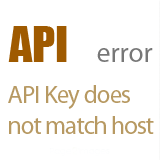 BUZZARDS BAY — A Taunton resident was arrested Monday for allegedly selling heroin out of her Jasper's Too Motel room, a place police say is "notorious" for drug activity.Catherine J. Murphy, 24, pleaded not guilty in Falmouth District Court Wednesday to distribution of a…
Wednesday April 12, 2017 - 8:56:11 pm (4 months, 1 week ago) |
via Cape Cod Times Headlines
»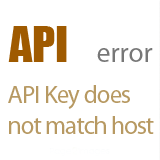 OSTERVILLE — A two-car crash seriously injured someone on Route 28 early Wednesday night.At around 6:30 p.m., firefighters from Centerville-Osterville-Marstons Mills Fire Department responded to the accident at the corner of Route 28 and Osterville-West Barnstable Road. "There were…
Wednesday April 12, 2017 - 8:40:15 pm (4 months, 1 week ago) |
via Cape Cod Times Headlines
»
OSTERVILLE — There's been a changing of the guard at Three Bays Preservation Inc., a nonprofit environmental organization dedicated to conserving Barnstable's North, West and Cotuit bays.Zenas Crocker, of Osterville, has been named the new executive director of the organization,…
Page 1 of 10 pages
You are viewing: The Cape Cod Daily News Archive for 04/12/2017
News archives for the last 10 days:
2017/08/17 2017/08/16 2017/08/15 2017/08/14 2017/08/13 2017/08/12 2017/08/11 2017/08/10 2017/08/09 2017/08/08
The last 90 days of news is available in our Cape Cod Daily News Archive
---