Page 1 of 11 pages
« Thursday March 09, 2017 »
(107 Items Archived)
Thursday March 09, 2017 - 11:16:23 pm (4 months, 1 week ago) |
via Wareham News Headlines
»
A redevelopment proposal for the Tremont Nail Factory District drew more than 40 residents – people eager to share ideas on the historic property – to an information session Thursday at Town Hall. At stake is the site's future as planning officials and the public suggested everything from creating…
Thursday March 09, 2017 - 11:00:37 pm (4 months, 1 week ago) |
via Cape Cod Today
»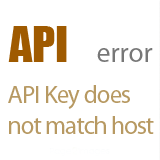 Deck: Some areas could see up to 10 inchesTowns: BarnstableBourneBrewsterCentervilleChathamCotuitDennisEasthamFalmouthHarwichHyannisMarstons MillsMartha's VineyardMashpeeNantucketOrleansOstervillePlymouthProvincetownSandwichTruroWarehamWellfleetWoods HoleYarmouthTopic: NewsAuthor: CapeCodToday…
Thursday March 09, 2017 - 10:58:05 pm (4 months, 1 week ago) |
via Cape Cod Today
»
Deck: Narrow bands mean varying accumulationsTowns: BarnstableBourneBrewsterCentervilleChathamCotuitDennisEasthamFalmouthHarwichHyannisMarstons MillsMartha's VineyardMashpeeNantucketOrleansOstervillePlymouthProvincetownSandwichTruroWarehamWellfleetWoods HoleYarmouthTopic: NewsAuthor: CapeCodToday…
Thursday March 09, 2017 - 10:39:40 pm (4 months, 1 week ago) |
via Cape Cod Times Headlines
»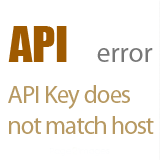 OAK BLUFFS — Two Brazilians on Martha's Vineyard were detained by U.S. Immigration and Customs Enforcement officials Thursday."(ICE) notified us that they would be in our community taking enforcement action," Oak Bluffs Police Chief Erik Blake wrote in an email to the…
Thursday March 09, 2017 - 10:24:40 pm (4 months, 1 week ago) |
via Cape Cod Times Headlines
»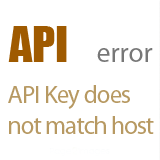 With a forecast for wind-whipped snow that could result in accumulations of up to 8 inches, closing and cancellations for Friday included: • Barnstable public schools • Bourne schools• Cape Cod Community College• Cape Cod Regional Technical School• Dennis-Yarmouth…
Thursday March 09, 2017 - 10:04:36 pm (4 months, 1 week ago) |
via Cape Wide News
»
HYANNIS – Just before 8:00 PM Thursday there was a 2 vehicle accident on Route 28 at the rear entrance to the Cape Cod Mall in Hyannis. One party was transported to Cape Cod Hospital with unknown injuries. The Hyannis fire dept also mitigated a fluid spill. Barnstable Police are investigating.…
Thursday March 09, 2017 - 9:52:10 pm (4 months, 1 week ago) |
via Hyannis News
»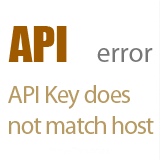 HYANNIS – A mom was taken to CCH after being banged-up in a nasty two car collision this evening. Her young children and their father appeared to be okay… As you will see in the following video, it was a significant impact which brought two vehicles to a standstill at the Route 28 entrance to…
Thursday March 09, 2017 - 9:52:00 pm (4 months, 1 week ago) |
via Weather Warnings and Advisories NWS
»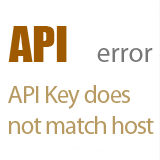 ...WINTER STORM WARNING REMAINS IN EFFECT FROM 3 AM TO 4 PM EST FRIDAY… * LOCATIONS…Cape Cod, Nantucket, Marthas Vineyard and Block Island. * HAZARD TYPES…Heavy snow. * ACCUMULATIONS…Snow accumulation of 6 to 10 inches.
Thursday March 09, 2017 - 9:50:50 pm (4 months, 1 week ago) |
via Wicked Local Cape Cod
»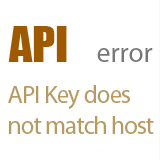 After a particularly snowy 2014-2015, Orleans selectmen looked at a snow budget in the red and noticed that an abundance of white stuff was only partially to blame.
Thursday March 09, 2017 - 9:46:08 pm (4 months, 1 week ago) |
via Cape Cod Times Headlines
»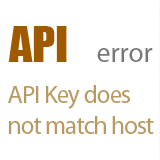 With a forecast for wind-whipped snow that could result in accumulations of up to 8 inches, closing and cancellations for Friday included: • Barnstable public schools • Bourne schools• Cape Cod Community College• Cape Cod Regional Technical School• Dennis-Yarmouth…
Page 1 of 11 pages
You are viewing: The Cape Cod Daily News Archive for 03/09/2017
News archives for the last 10 days:
2017/07/19 2017/07/18 2017/07/17 2017/07/16 2017/07/15 2017/07/14 2017/07/13 2017/07/12 2017/07/11 2017/07/10
The last 90 days of news is available in our Cape Cod Daily News Archive
---