Page 1 of 8 pages
« Sunday February 12, 2017 »
(74 Items Archived)
Sunday February 12, 2017 - 8:30:28 pm (2 months, 1 week ago) | »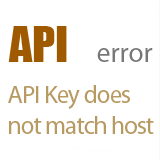 A constant theme throughout a recent planning board hearing was the idea that the village center was dying; what was less consistent was whether proposed zoning changes would work.
Sunday February 12, 2017 - 8:00:11 pm (2 months, 1 week ago) |
via Barnstable-Hyannis Patch
»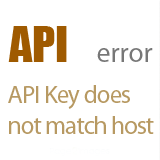 Thousands of residents have been asked to evacuate. Officials said the Oroville Dam's auxiliary spillway is expected to fail.
Sunday February 12, 2017 - 7:24:56 pm (2 months, 1 week ago) |
via Cape Cod Times Headlines
»
BOURNE — A pickup truck accident outside the entrance to Upper Cape Cod Regional Technical School resulted in minor injuries Sunday afternoon.At 3:58 pm, the Bourne Fire Department responded to a call of a one-vehicle accident at 220 Sandwich Road. "A single-car motor vehicle accident…
Sunday February 12, 2017 - 7:06:21 pm (2 months, 1 week ago) |
via Cape Cod Times Headlines
»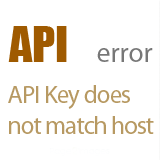 The Mashpee Wampanoag tribal elections Sunday saw the re-election of incumbent Tribal Council Chairman Cedric Cromwell and Vice Chairwoman Jessie "Little Doe" Baird."Our government has grown by leaps and bounds over the past several years, offering employment and a wide-range…
Sunday February 12, 2017 - 6:07:26 pm (2 months, 1 week ago) |
via Cape Cod Today
»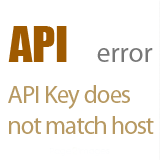 Deck: Lower snow totals on Cape, more on mainlandTowns: BarnstableBourneBrewsterCentervilleChathamCotuitDennisEasthamFalmouthHarwichHyannisMarstons MillsMartha's VineyardMashpeeNantucketOrleansOstervillePlymouthProvincetownSandwichTruroWarehamWellfleetWoods HoleYarmouthTopic: NewsAuthor: CapeCodToday…
Sunday February 12, 2017 - 5:40:48 pm (2 months, 1 week ago) |
via Cape Cod Times Headlines
»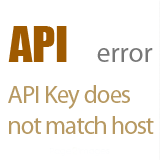 BREWSTER — A tree destroyed Dream Day on Cape Cod's main truck during Thursday's storm, leading the nonprofit organization that benefits sick children to begin work to raise funds for a replacement."I plowed in through the storm, and came in at 6:30 for dinner. Ten minutes…
Sunday February 12, 2017 - 5:38:00 pm (2 months, 1 week ago) |
via Weather Warnings and Advisories NWS
»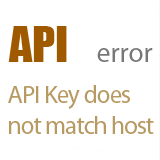 ...WINTER WEATHER ADVISORY REMAINS IN EFFECT UNTIL 1 PM EST MONDAY… * LOCATIONS…Coastal Rhode Island including Block Island, as well as Martha`s Vineyard. * HAZARD TYPES…Periods of snow, sleet and freezing rain. * ACCUMULATIONS…Snow accumulation of 1 to 3 inches…along
Sunday February 12, 2017 - 5:28:03 pm (2 months, 1 week ago) |
via Cape Cod Today
»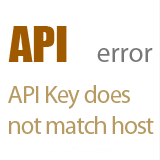 Deck: Now forecasting 1 to 3 inches, winds, coastal floodingTowns: BarnstableBourneBrewsterCentervilleChathamCotuitDennisEasthamFalmouthHarwichHyannisMarstons MillsMartha's VineyardMashpeeNantucketOrleansOstervillePlymouthProvincetownSandwichTruroWarehamWellfleetWoods HoleYarmouthTopic: NewsAuthor: CapeCodToday…
Sunday February 12, 2017 - 5:18:49 pm (2 months, 1 week ago) |
via Cape Cod Today
»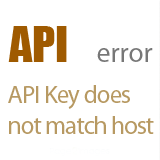 Deck: Cedric Cromwell and Jessie "Little Doe" Baird re-electedTowns: MashpeeTopic: NewsHub Category: PoliticsAuthor: CapeCodToday StaffTeaser: Cedric Cromwell and Jessie "Little Doe" Baird returned to officeMain Image: Thumbnail Image: Body: Tribal…
Sunday February 12, 2017 - 5:03:02 pm (2 months, 1 week ago) |
via Cape Cod Times Headlines
»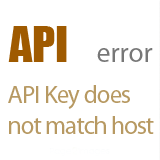 Their Feb. 2 letter to President Donald Trump didn't mince words. U.S. Rep. Raul Grijalva, a Democrat from Arizona and the ranking member of the House Committee on Natural Resources, and California Democrat Jared Huffman, ranking member on the House Subcommittee on Water, Power, and Oceans, wrote…
Page 1 of 8 pages
You are viewing: The Cape Cod Daily News Archive for 02/12/2017
News archives for the last 10 days:
2017/04/26 2017/04/25 2017/04/24 2017/04/23 2017/04/22 2017/04/21 2017/04/20 2017/04/19 2017/04/18 2017/04/17
The last 90 days of news is available in our Cape Cod Daily News Archive
---